The COVID-19 pandemic had a big hand in ushering work from home or telework to the mainstream. As per a survey, 80 percent of the companies surveyed offered flexible work options but only 37 percent of those were formalized. 
Have a look at a few more interesting stats:
Over half (52%) of all companies allow some degree of remote work, only 16% of global companies are staffed with a fully remote workforce, and another 40% offered both remote and in-office options.
Around the world, 44% of companies don't allow remote work at all.
People who work remotely at least once a month are 24% more likely to be happy and productive.
56% of companies worldwide allow remote work, and upwards of 85% in the US have policies that allow it. Moreover, 68% of people reportedly worked remotely at least once a month before the pandemic (source).
So the question is: to what extent will this remote work phenomenon continue?
Now that the virus has torn down cultural and technological barriers that formerly precluded remote employment, causing a structural shift in where people work, telework is here to stay, at least for some sectors.
Owing to rapid digitization, teleworking was only inevitable, and the need for social distancing during COVID-19 just happened to accelerate it. Let's dive deeper into what telework is and why many individuals are switching to this transitioned way of life:
Why Working Individuals Prefer Teleworking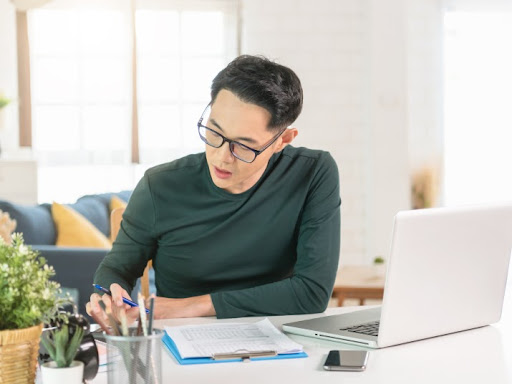 Remote work is not something really new! As mentioned before, 52% of employees worldwide were already working from home at least once a week before the pandemic. However, roughly 15% of the world had adopted complete work from home life, according to Statista.
But post-pandemic, the future of work changed. As of September 2021, 70% of individuals across the world are teleworking. 
Many major corporations, like Nationwide Mutual Insurance Co., Twitter, Facebook, REI, Fujitsu, Shopify, Siemens, and Revolut, have already declared that employees would work remotely in the future. 
According to a poll of CIOs conducted by Enterprise Technology Research, the percentage of permanently remote workers is expected to rise worldwide to 34.3%, up from 16.4% pre-pandemic.
Stats don't lie, and this working module is here to stay. Surprisingly, this isn't the first time a world crisis has required a shift into telework. 
For example, during the 9/11 attacks in the US, government offices were shut, requiring people to telecommute. Some workplaces in New Zealand had to adjust to the change of telework, too, following a series of earthquakes from 2010 to 2012. 
Teleworking has always been the future of professionalism. Now, let's get into why this "new normal" is a much-preferred one and what benefits it comes with:
1. Productivity
Teleworking has proved to increase overall productivity at work by 10 to 20%. How so? With no need for being physically present in an office, employees are allowed to fulfill their work duties from the comfort of their homes. Other issues like childcare, illness, and other personal issues don't affect it as they would in an office-going job. 
Teleworking provides a natural solution in case of emergencies such as a storm or flood. Individuals can still contribute to work during such days rather than not working due to an impossible commute to their offices. All of this leads to a decrease in absenteeism, directly increasing productivity. 
A 2021 study found work from home will increase productivity in the U.S. economy by 5%, thanks to savings in commuting time. The study also found that telework will offer lasting economic gains, boost sluggish productivity, and thrust global growth.
2. Performance and Flexibility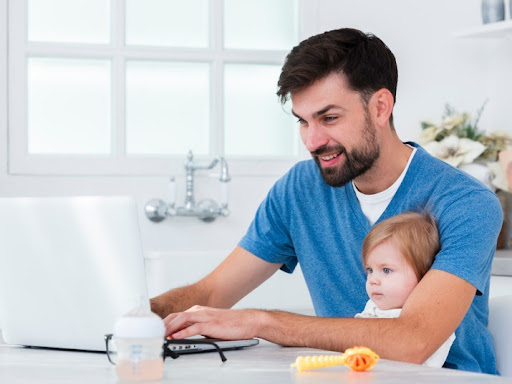 Teleworking offers more flexibility to individuals to deal with their personal lives, increasing their mental well-being, improving performance. Teleworking caters to more flexible work times, allows an individual to be present at two places at once, and gives them the leisure to work from the comfort of their home. 
This setting decreases stress and allows the individual to give time to family, improve the home atmosphere, etc. This also increases job opportunities for young students, housewives, and even the disabled.
Another benefit of teleworking is that the individual isn't necessarily constrained to one job. Since there's no need to be at an office and fulfill a 9-5, it automatically frees up more time to focus on additional career goals, fitness, and hobbies. They also get to focus on their social life more. All of this can automatically increase job performance, due to job satisfaction.  
3. Cost Reduction
Telework is an easy-going and virtually no-cost recruitment technique. Hiring costs may also reduce as fewer employees are likely to quit due to increased work satisfaction. As mentioned before, a lot of employees prefer teleworking. Some employees would even choose telework over the benefits of a salary raise! 
Telework also drastically reduces capital expenses, as companies no longer need to purchase/rent or upgrade office spaces and equipment. 
4. Higher Skill Supply
Telework provides jobs to a broader range of people, as the job criteria are restricted to location. This increases the skill supply of these individuals, which means more skills, fewer employees, and lesser labor costs and HR workload. 
Telework also increases retention, as with job satisfaction comes increased mental wellbeing. This makes it easier for employees to learn and retain and put those skills to use. 
5. Furthering Brands' Sustainable Message
Teleworking also influences the corporate social responsibility of a company. With no need to commute to work, billions of kilometers of use can be saved, reducing traffic and thereby air pollution, fuel costs, and time. 
Despite its many advantages, there are specific industries where teleworking just might not be possible. For instance, a McKinsey report says, teleworking or hybrid work models will persist for the most educated, well-paid minority of the workforce. 
Some teleworkers also tend to overwork due to the lack of predefined working hours that come with offices. There's also the fact that isolation just doesn't work for some individuals, and they might need to be in an office space to feel truly focused, productive, and motivated. 
Lastly, a personal touch is much more effective in communication that might just not come through the screen. This in turn might create a hindrance in understanding and learning. 
All in all, teleworking seems to be highly preferred and we believe this is only the beginning. But, as we said, it's the future of work. As long as digitalization and technology improve, the scope of telework can be enormous. 
In a few years, we might see telework revolutionize its ways completely. If you too are looking to join the teleworking community, you can apply today with HomeJobsHub. It is an up-and-coming virtual customer support platform that provides recruiters with qualified candidates of the highest standards. Candidates can expect reliable and straightforward customer support jobs at the portal.