After 18 months of what had been like perpetually at home, most employees don't wish to return to offices.
Bloomberg reported
that according to
a survey of 1,000 U.S. adults,
39% would consider quitting if their employers aren't flexible about remote work.
Business media outlets like Forbes and Business Today ran stories reporting employees would rather quit their jobs than go back to the office. Few employees were even quoted as saying they would go on and look for companies that offer work-from-home. 
But searching for the perfect work-from-home jobs might be more challenging than it looks like. After all, are working from home jobs real and worth it? 
What Makes Work from Home Jobs that are Real So Difficult to Find?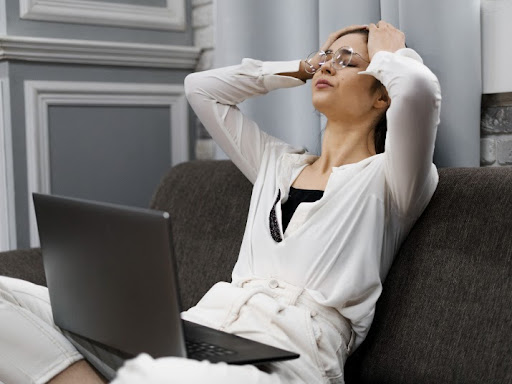 As per reports, the pandemic has bolstered work from home job scams around the world. The pandemic-induced hardships, lay-offs, and uncertainty have opened up avenues for scammers to cash in a tremendous demand for work-from-home jobs. 
"For the first time in our history, virtually every company that can do so is trying to figure out how to keep its employees at home," Karim Hijazi, CEO of Pavillion, a cyber-intel firm, told Reader's Digest. 
"There is a very high percentage of people who are actively looking for a job—any job—and plenty more who are keeping their options open in case they're the next one on the chopping block. As a result, people who wouldn't normally open a WFH job offer email are more likely to do so now."
It is therefore evident, finding work from home jobs that are real will be challenging if job-seekers are not equipped with the right idea about which career to look for. 
Work From Home Jobs That Are Real And Pay Well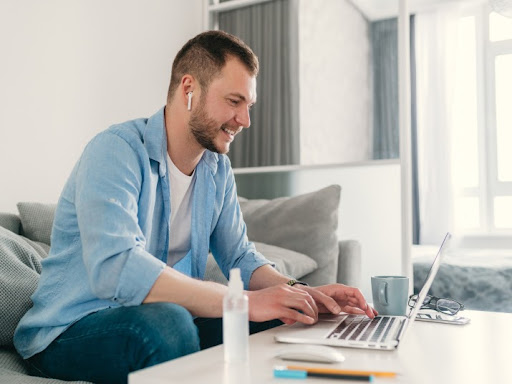 These are some of the work from home jobs that are real and pay well:
1. Content Writer
Content is critical. This is why there can never be a shortage of content writing jobs in the market. There are plenty of agencies that hire writers, even on a freelancing basis, and pay well. 
However, your pay depends on your level of expertise. If you are an expert with a good portfolio of published articles, you can expect to make a decent amount of money. 
Payscale: If you are a beginner, you can expect to earn somewhere around $10-$20 per hour. The figure goes up to $100 per hour for experienced writers. A content writer is one of the most popular work-from-home jobs that are real and pay well. 
2. Graphic Designer
Every organization requires a graphic designer. Be it a clothing brand, a tech startup, an online magazine, a news channel, or any other industry. 
A good graphic designer is the backbone of every organization. All you need is a laptop, an internet connection, and a portfolio showcasing some of your designs. In addition, you might be asked to look after marketing materials, social media posts, websites, and so on. 
Payscale: A freelance graphic designer in the US can expect to make around $15 to $35 per hour or more based on portfolio and experience.
3. Social Media Manager 
A social media manager is an essential part of an organization's marketing team and looks after various social media platforms, including Instagram, Facebook, LinkedIn, etc. 
They are primarily tasked with creating and managing social media campaigns, promoting content, controlling the content that is posted, looking after analytics, and tracking the performance of the campaigns. 
Payscale: The pay depends upon the number of platforms you are handling, your experience, the company's budget, and so on. A social media manager can expect to make somewhere around $14-$35 per hour.
4. Data Entry Specialist
Often perceived to be a relatively more straightforward job, data entry isn't something that is everybody's cup of tea. You need to have a fast typing speed and be well-versed with Microsoft Office to succeed in this field. 
A data entry specialist needs to process enormous amounts of information and record it in an organized way. In short, the responsibility of a data entry specialist is to enter data on a computer or some other secure file system. 
Payscale: As a data entry specialist, charging by the hour is the way to make more money. Instead of working for one organization, you can operate as a freelancer and have multiple projects in hand to maximize your profits. You can expect to earn somewhere around $10-$20 per hour.
5. Freelance Business Developer
Business development is among one of the best work-from-home jobs that are real and pay well. The primary role of a business developer is to boost the sales of a particular brand's product or service. 
There are several ways to do this. One popular way is to approach and partner with brands willing to collaborate for mutual benefits and growth. Business developers also use social media to generate brand awareness, often working closely with social media managers. 
Payscale: A beginner with the right skills in the freelance business developer field can expect to earn somewhere around $18-$30 per hour.
6. Customer Support Agent
A customer support agent plays a vital role in building and managing customers' relationships with an organization. Thus, they are the people who can ensure that the customers have faith in the company and return whenever they need to make another purchase. 
Many companies pride themselves on their customer support quality. However, you can also become a customer support agent and earn money while sitting from home. All you need is a phone and a laptop, and an internet connection. 
Payscale: Top earners in the customer support agent field can earn upto $39,000 annually ($31,097 average) in the US and $3,250 ($2,591 average) a month. 
HomeJobsHub for Work from Home Jobs that are Real and Trusted
Various websites offer customer support agent jobs but beware, some can even have fake or unreliable clients. Even official offer letters, phone interviews, and pre-job duties can be simulated. 
However, if you want to become a customer support agent and look for verified and reliable employers, you can subscribe to job updates from HomeJobsHub here. 
HomeJobsHub is the bridge between you and work-from-home jobs that are real. The platform guarantees that you will find trustworthy and reliable jobs. So sign up today and start making money.