The number of people working from home has risen significantly in the last two years, in the US and across the globe.
Most employees today prefer working from home instead of going back to offices.
And why shouldn't they? After all, some roles, such as remote customer service jobs, can easily be carried out from the comfort of a home. All you need is a good internet connection, a telephone, a laptop, and a designated working space.
A Guide to Finding Remote Customer Service Jobs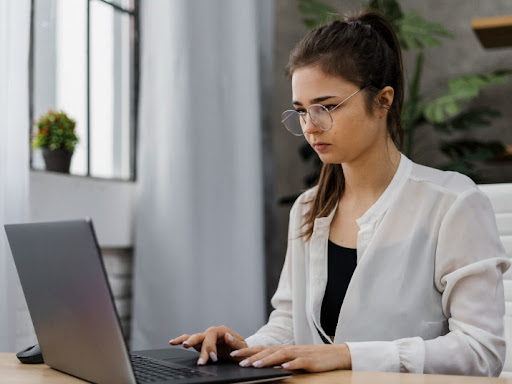 Customer service representatives already made the top 5 jobs posted on portals worldwide. Even as the world is showing signs of retrieval from the yoke of the pandemic, businesses depend heavily on their customer service agents for maintaining relationships with consumers — in many cases from a remote setting. As a result, work-from-home customer support jobs will gain prominence. 
So how can you find exemplary customer service jobs and ensure that they are the perfect fit for your skillset? The process of finding the right job begins with you. Yes, you read that right:
1. Cultivate the Right Skill Sets
Customer support agents typically answer customers' questions via phone calls, chats, emails, social media, and other channels. The job is suitable for well-versed and comfortable people who enjoy talking to new people every day. Sounds like you, doesn't it? Therefore, the first step to finding the right remote customer service job is to cultivate the skills needed for this role. 
You also need to ponder on a few important questions:
Am I a good listener?

Do I have the right communication skills?

Do I have the right comprehension skills?

Can I make decisions in the nick of time?

Can I multi-task and work in a high-pressure environment?

Will I be able to manage emotions — mine and customers — professionally?

Do I have the required technical fluency?

Will I be able to think logically to resolve issues?
2. Build/Modify Your Resume
Your resume is a reflection of your professional skills. It is the first formal impression that your employer will have of you and plays a critical part in determining if you will get the job or not. Hence, your resume must be tailor-made for a remote customer service job's profile. 
Here are a few elements of a good resume:
Personal Details

Brief professional journey

Skills and expertise

Work experience

Educational qualifications
Remember that you can always use certain job experiences and relate them to customer support. For instance, let's assume you have worked as a teacher for a few years. 
For instance, you can use your teaching experience and highlight in your resume how it enabled you to explain complex things to people more straightforwardly, a skill that can be of much use as a customer support agent.
Include both soft talents, such as responsiveness and problem-solving, and hard skills, such as product expertise, that are required to offer excellent service.
Also, many organizations use an automated resume screening process to save time. The software scans the resumes and cover letters for specific keywords that the organization has used when inviting applications. Try using the same language in your resume and use the essential keywords in the cover letter. 
Some keywords commonly used in a customer service rep resume are: 
Active listening

Adaptability

Attentiveness

Conflict resolution

Creativity

Decision-making

Dependability

Effective communication

Empathy

Friendliness

Knowledge of your product or service

Open-mindedness

Patience

Quick thinking

Reading physical and emotional cues

Responsiveness

Timeliness
3. Research and Approach Hiring Companies
When you come across a company you want to work for, first carry out your research and get to know their culture, ways of working, etc. Once you are familiar with a company and its goals, you will be an informed candidate if you're called for an interview later. Even if they don't have an opening for you at the moment, the chances are that something or the other might come up in the future. 
Hence, ensure that you drop them an email stating you are looking for a job in the customer support sector and request them to reach out to you if any positions open up. Remember, if the company likes your resume, they will always save it for future reference. So, don't be shy to reach out.
4. Look Up Jobs On A Suitable Platform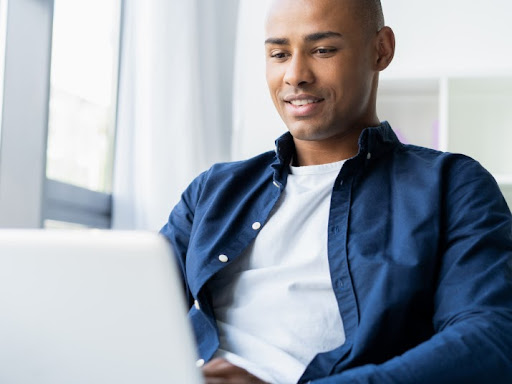 The best way to look up customer support service jobs is by looking for them on dedicated platforms. HomeJobsHub, for instance, is one such platform dedicated to helping you find the right remote customer support job. 
All you do it to fill up an AI-enabled form. It is up to HomeJobsHub to match your skills and arrange requirements with the jobs available. All job posters are verified so that the candidates need not worry about anything. Wish to start your professional remote work journey? Click here.
5. Prepare For Interviews
Once you have applied to the jobs that you like, begin the interview preparation as soon as possible. First, research the questions typically asked in a job interview related to the post you're applying for.
For example, in the case of remote customer service jobs, some popular questions include: 
What is the difference between good and excellent customer service? 

What qualifications do you have that suit this job? 

How do you think a Customer Support agent spends their day at work? 
In addition to thinking and preparing about the interview questions, ensure that you spend enough time reading up about your prospective employer.
As a headstart, these are some quick, pre-interview preps you can do:
Visit the company's website and go through the About Us or Our Story page. 

Take a detailed look into the company's offering and products. 
Gain a few other insights into the company and its vision.
Remember to glance through the job description one last time before sitting for the interview. 
Ensure that you are sitting in a quiet place with a good network connection and appropriate light. 

Check your camera if it is clear and stable enough (if external). 

Check the microphone and other things you might need during an interview like background and your comfort. 

Try to dress professionally for the interview if you'll be seeing the recruiter over videoconferencing. 
We hope these valuable suggestions will come in handy next time you look out for the right remote customer service jobs. In case you need end-to-end assistance in finding and getting remote customer service jobs, visit HomeJobsHub. 
Not only can you find a job, but you also receive the training needed to ace the recruitment process and retain jobs. And that's not it, you will also get assistance in performing well in your job. For more details, visit our site by clicking here.