Networking is all about developing mutual and meaningful relationships with people who can help you professionally and whom you can help in return. 
The networking process is crucial because it helps you stay on top of the latest industry trends, enables you to advance your career, allows you to meet other like-minded individuals, and gives you access to more job opportunities. In fact, 80% of professionals believe that career success can be elevated through professional networking.
However, building your network is not always straightforward. 
When you work in an office, regular face-to-face interactions with teammates and colleagues make it easy to network and create strong ties with people in your field and associated fields. Even though 75% of employees actually prefer in-person meetings since they lead to better social interactions and better bond with co-workers, working remotely is the new normal.
Establishing relationships becomes tricky when you work remotely. Not physically meeting people makes it difficult to build familiarity, and hence you have to make a special effort to develop your network. 
But all is not lost. There are ways and means of building a strong network, even if you are working remotely or solo. 
Top 5 Ways to up Your Networking Game When Working Remotely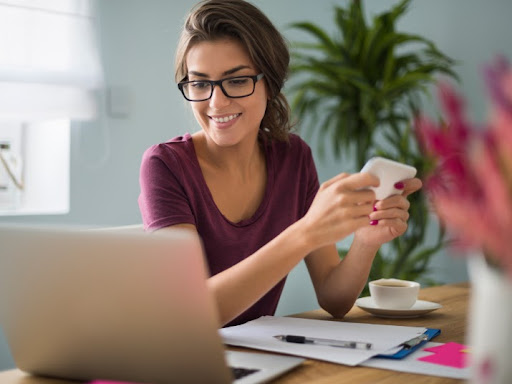 1. Join professional groups and communities 
Online networking is one of the best ways to meet professionals like yourself and expand your reach. The benefits of networking online are that it is both free of cost and convenient – you can do so at your leisure. To be accurate, 84% of people actually prefer remote meetings over face-to-face meetings.
Two of the most popular sites for networking communities and groups are Facebook and LinkedIn.
Facebook has become the professional networking platform of choice for many people. Its wide variety of networking groups allows you to build professional relationships and connect with people in almost any field.
LinkedIn is the most influential professional networking platform with more than 774 million users. With this mammoth user base, it is a gold mine for potential networking. You could also use LinkedIn to keep in touch with business associates, clients, and co-workers. 
However, bear in mind that both these platforms will require creating an appropriate profile, sharing or posting valuable content regularly, and participating in professional conversations in order for you to be noticed.  
2. Attend Local Networking Events
Networking events are an excellent way to make new contacts and expand your professional reach. There is nothing better than meeting people face to face and building new relationships. Studies show that 95% of people agree that better business relationships are built through face-to-face meetings. 
However, the key to a successful networking event is to prepare yourself before you attend it. To begin with, make sure your appearance is in line with the event you are attending. Always maintain professionalism and never slip into informal ways since 72% of people you meet there are affected by your appearance and even your handshake. Then, coming to the interaction part, you could put together a short and practical introduction to yourself and your work which will help you when you meet new people. There is no reason to feel awkward or self-conscious because everyone is there for the same reason as you – to promote themselves and network. 
After the event, make it a point to send follow-up emails to people you would like to build a relationship with. Meeting people is of no use unless you nurture these relationships.
So go ahead, meet people, and promote yourself and your work. Most importantly, have fun, and do not forget to carry your business cards.  
3. Use the networks you already have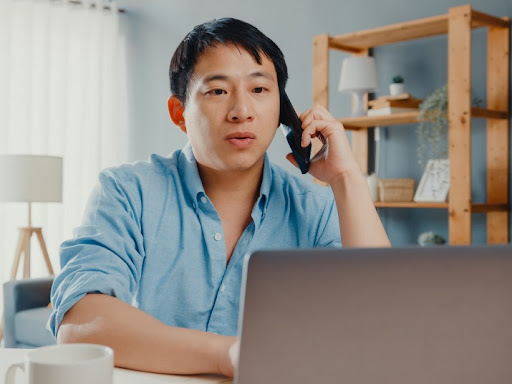 You are already part of many networks, but you just don't know it yet. 
The networks that you are already part of are called your sphere of influence or SOI. 
All the people you immediately come in contact with, like your family, friends, colleagues, vendors, and clients, are in your SOI. But your network can reach far beyond that! Friends of friends, relatives of friends, neighbors, school alumni, professors, teachers, and many others you may not have considered can be in your SOI. How you cultivate and build these relationships impacts how powerful your network can be.
It is always up to you to opt for either direct meetings or virtual meetings. However, 49% of business professionals vote for in-person meetings since it allows for more complex and strategic thinking. Furthermore, an in-person meeting can create up to 13.36 ideas, compared to 10.43 ideas in virtual meetings.
Make a list of your contacts based on their profession, who they can introduce you to, and when and what was your last communication with them. When you do this, you will find that you are probably undervaluing your existing connections. Yes, you already have a huge network within your reach, so nurture it and leverage it! 
4. Launch a Website
A website is like an online business card. 
The great thing is that launching a website these days is not rocket science. Also, you do not need anything fancy! You could have a simple website with a small write-up about you, what you do, some of your clients, and your contact details. You can easily set up business meetings with your prospects with all of this information on your website. Because you are already established through your website, you can meet them in person without having to go through the hassle of proving your identity before booking an appointment. According to data, such meetings have a 40% close rate, and for every dollar spent on travel, you will be rewarded with $12.50.
You can regularly publish relevant and useful content on your website to improve your SEO rankings and keep people coming back for more, which will help you expand your network and grow your business. 
Launching a website is one of the best ways to allow people to find you instead of you searching for them. Although it does take some time and commitment, it is well worth the effort.
5. Sign Up for Hobby Clubs 
Signing up for a hobby class to network professionally may sound counterintuitive. However, people network best and form the best relationships in informal settings, when there is no pressure and no obvious agenda. You may be missing out on 17% of your profit if you avoid such personal meetings.
So, join a club- any hobby club. You will meet new people and you can focus on building relationships and ultimately network professionally. Common interests can help you build strong and dependable relationships. Also, people are always happy to help other people they know socially.
Personal referrals are also a common way for people to find new jobs- which may not be advertised- 85% of jobs are filled through networking.
Finally…
When you work remotely or solo, you may find yourself cut off from the rest of your fraternity or the industry and you may feel isolated. 
However, you should explore your options! One in four professionals does not network at all. Don't be that one and never hesitate to network. Since there is no one correct way to build a network -you can choose one of the routes mentioned above, or you could find a route that suits your personality and that you enjoy, so you do not abandon the process midway. 
However, on the whole, the idea is to be out there as much as possible, strike up conversations with people, connect with them, and advance your career.
If you think that you are the right fit for telework, we, at HomeJobsHub have the right job for you. Click here to know more or register with us for authentic and a wide range of teleworking customer support jobs.