Thanks to the pandemic, major corporations to start-ups, and others in between have considered switching to a hybrid or permanent work-from-home workplace. Of course, this means more and the best work-from-home opportunities than ever!
Eleven Multinational Companies that offer Legit Work-From-Home Jobs
If you're someone looking for legit work from home jobs, here's a comprehensive list of 11 companies you can choose working at:
1. Atlassian 
Founded in 2002, Atlassian is an Australian software company offering software development, collaboration tools, and issue tracking software for teams. 
Atlassian has publicly declared that its employees will be allowed to work from anywhere in the world, depicting its commitment to remote work. As a result, Atlassian's employees get to work from home forever now.
2. Appen 
Appen is a software company that provides an AI model that helps transcribe and translate, and primarily counts data collection among its solutions. It has remote job roles and constantly looks for individuals who can assist with a quality check on their machine learning model. 
This includes part-time to longer-term projects in areas of management, engineering, among others. The pay varies by position, and benefits include health insurance and tuition assistance. 
Appen campaigns for work flexibility and offers temporary, hybrid, and legit part-time jobs, and also seeks to support people looking for roles to supplement their income.
3. Coinbase 
Coinbase offers cryptocurrency services to facilitate transactions in open-source, peer-to-peer digital currencies like Bitcoin and Litecoin. In addition, Coinbase has become a "remote-first" company, allowing most staff members to work from home indefinitely. 
4. TTEC 
Headquartered in  Englewood, Colorado, TTEC is a customer-experience SaaS company. It now hires remotely for positions in customer service, IT, consulting, marketing and sales.
5. Zoom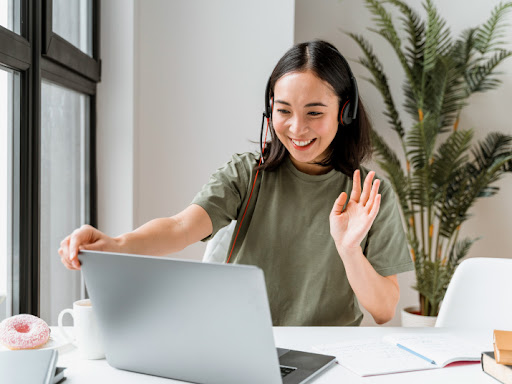 As the world closed its offices and the work from home life hit a new high, everybody was suddenly using Zoom. 
Launched in 2012, Zoom is a cloud video conferencing app and became the fifth-most downloaded app worldwide in 2020. Many positions Zoom hires for are fully remote, including positions as a data scientist, sales associate, etc. 
6. Quora
Quora is a Q&A platform that serves as a unique place to gain and share knowledge, ask questions, get valuable answers and connect with people with unique insights. 
Founded in 2009, Quora adopted a remote-first policy and now allows nearly all its employees the opportunity to work remotely. Quora also plans to convert its existing office into a coworking space for its employees who wish to work there. 
7. Reddit
An online platform, Reddit hosts a robust network of communities wherein people can dive into their interests and passions and can utilize the platform to connect and have conversations on all kinds of subjects. Now, Reddit allows employees to either choose between permanent remote work and in-office candid set up. 
8. Skillshare 
Skillshare is an online learning community to ace real-world skills through a project-based model that serves more than 3 million students. With classes covering varied subjects, Skillshare now aims to move to permanent remote work. 
9. Slack 
Slack is a messaging program that offers real-time messaging designed to aid team communication in the workplace. It's accessible for both desktop and mobile and can be used through the Slack website too. In addition, slack employees can choose to work from home permanently.
10. Spotify
Spotify, a Swedish company, is a digital music streaming service. It provides its users instant access to a vast online library of music and podcasts, enabling people to listen to any content of their choice at any time. It is accessible to all and provides music, comedy, podcast, and streaming services. 
Spotify's employees have the option to either work in the office, remotely or in a company-paid coworking space.
 11. Upwork
Upwork is the world's largest freelance marketplace and provides a safe platform for customers and contractors to collaborate. 
Formed in 2013 due to the merging of two freelancing platforms, Elance and oDesk, Upwork was renamed in 2015. It offers 2,500 skill categories, with over 10 million registered freelancers and 4 million registered client companies. In addition, Upwork now permanently adopts a remote-first model, with the work from a home model being the default setting for all its employees.
The idea of working from home is slowly becoming popular across the globe, and anybody with a robust skill set and a reliable internet connection can opt for these options.
Home Jobs Hub is an AI-enabled job hosting platform that connects eligible professionals with genuine companies for work-from-home opportunities in virtual customer support. All you do is fill up a form, and AI takes over to connect you with the most suitable employer. Register with us today!