Let's face it, most people won't be happy to work from home for the rest of their life. Together with colleagues, friends, family, and our daily routine, differences in routine can make it challenging to achieve a work-life balance. So a simple question to ask is "how can I make work from home more special"? 
Whether you're working remotely for someone or just want to work from home, breaking through that line of isolation is all about the little things. For instance, the best desk space makes the perfect workstation for productive work. Change your perspective on the typical working space by adding these four items to your list.
Four Ways to Personalize Your Work from Home Desk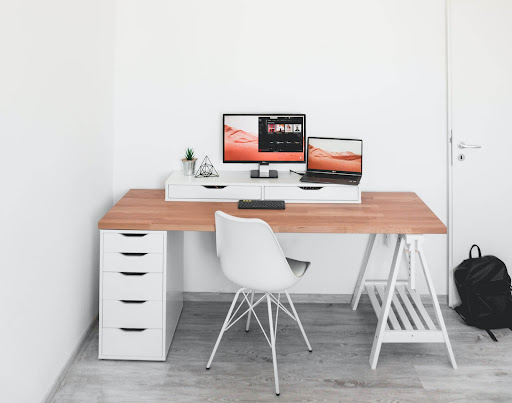 These four are some ways to personalize work from home and make the most of this model of working:
1. Bring the Right WFH Ambience
Always have a large desk with plenty of space. An ideal desk should receive enough (natural) light and should allow for unrestricted movement. 
Your desktop is essentially real estate, and you don't need half of the items taking up space. So here's a clever way to pare down your belongings: 
Remove all objects on your desktop (except maybe your computer and notebooks) and place them on the floor on Monday morning. 

As you get to work, just take back items to your workstation that you require to complete each activity. 

Tadah! You just decluttered. 

Find a new home for everything left on the floor at the end of the week – a drawer, supply closet, or even the recycling can.
2. Boost Positive Energy
The energy of your surroundings and the workstation is essential to enhance productivity. However, dust, crumbled papers, unused stuff, and other visual clutters can impact positive energy flow. Hence you must get rid of it. 
You can also consider potting mini bamboos, succulents like aloe vera, or other green on your desk or nearby for a positivity boost. Finally, why don't you frame your best quote and place it near your workstation where it will be visible? These are some ways to ensure the positive energy flows seamlessly near your workstation.   
3. Declutter 
A cluttered space blocks your mind. If you are working from home long-term, you must consider decluttering as an essential step in organizing your working space.
But, the question is: How to organize your work from home space? Update your list with these essentials today:
Storage Boxes:

Have storage to keep your things neat. For example, a pen holder, a book/magazine holder will keep your essential items in place and prevent them from straying all over.

Wireless Keyboard and Mouse:

upgrading from a traditional wired keyboard and mouse can help you declutter the desk to many extents. Thanks to the no-wire functionalities of these devices. 

Laptop Stand:

Laptop should always be placed at eye level to avoid eye strain. You can achieve this by placing a laptop stand at a distance and adjusting your laptop according to your eye level. You can also have a desk surface that avoids any scratch on your computer.

Work in Your Comfort Zone:

You must have heard about getting out of your comfort zone. But, if we talk about

work from home

space, this quote does not imply. A comfortable chair and plenty of outlets are all you need to get the job started. You may place a pillow near your lower back to avoid backache issues, for instance. The idea is to feel comfortable.
4. Give Your Space a Chic Look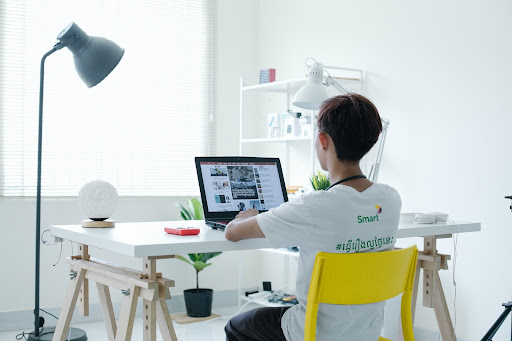 Now that you have your essentials ready don't forget to give a chic and subtle look to complete your workspace. How can you do that? Again, consider framing a quote in front of your wall. Quotes have meaning and boost you with the motivation that helps you on working towards your aim.
Apart from this, you can add a planner to maintain a To-Do List. You can also opt for a headphone stand/hook if you are into meetings most of the day. Or place your favorite toys and action figures on the desk. Tiny pictures can also do wonders. 
Once you set up your working space, don't forget tips that can help you have a work-life balance.
Work-Life Balance Tips To Get You Going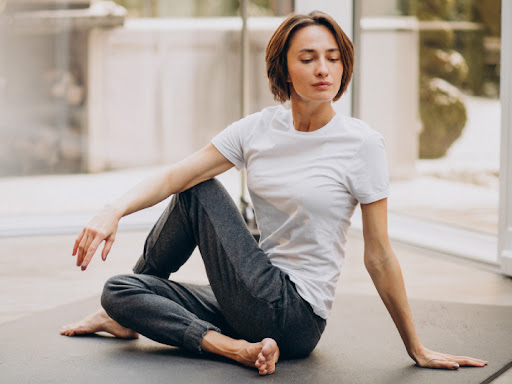 Here are a few work-life balance tips to get you going while you are in your working space.
Posture:

Always sit straight and avoid leaning while working. Avoid working on the bed unless necessary. Working on a bed can make you feel lethargic and sleepy. 

Keep Moving and Always Hydrate:

We often forget to care for ourselves when we are entirely in our work zone. To keep yourself healthy and fresh throughout the day, place a water bottle near your desk. In addition, take a walk every one hour to prevent health issues and refresh your mind.

Footrest:

We tend to forget about this, but footrests can be incredibly helpful in your workspace to relax. Footrests, if correctly used, can improve ergonomics and even prevent back and neck issues. 

Ample Light:

Working in a dark area impacts working mode. You can choose to work with plenty of natural light or place a lamp to stay focused.
So, are you ready to recreate your work from your home desk? If you are on the hunt for a perfect work-from-home job or are looking for some work-from-home tips and tricks, HomeJobsHub is all here to help you out. 
You can send in your request or call us at 214-997-6228 for any queries.