You're never too old to start something new! Even if you're a retiree and seeking to boost your income, there are several options for work-at-home jobs for you to earn. 
No matter what your previous job was, you already have the skills and experience to take up a work-from-home position. Then, the rest of the work is figuring out your other strengths, finding a job that suits you, and finally having an appropriate mindset to work from home. 
Once these aspects are in place, the next step is to find a reputable portal and apply for genuine jobs. In this guide, we'll list the best work-at-home job ideas you can explore for a successful career beyond your retirement.
Nine Work-at-Home Job Opportunities for Retirees
As a retiree, these are some of the most sought-after and promising work-at-home jobs you can explore:
1. Customer service rep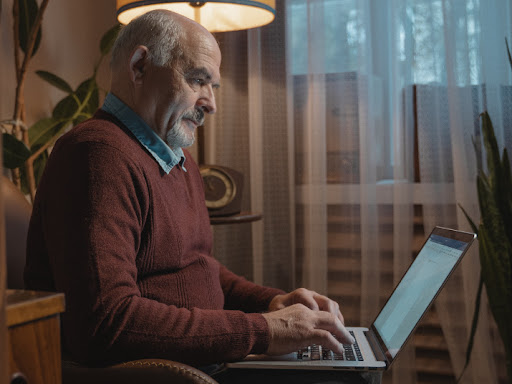 Customer service representatives are a company's primary point of contact who solve difficulties or answer customer queries via calls, emails, and chats. 
If you want to apply for one of these roles, basic computer abilities, such as data entry and online search, and communication skills will be required. In addition, these roles often require working under pressure, hence if you're considering this role, patience must be your forte. 
Key skills required:
Active listening skills

Ability to mirror customer's language and tone

Clear communication

Comfort multitasking

Ease with technology
2. Substitute teacher or aide 
Consider working as a substitute teacher or aide if you enjoy dealing with children and want to work on your schedule. Not to forget the satisfaction of grooming the next generation. You'll be able to accept an assignment as a sub teacher or aide based on your availability once you've been employed. 
This role includes imparting genuine care and guidance to children. Hence, you must make sure you have experience working with children or adults who rely on you for knowledge and guidance. 
Key skills required:
Communication

Listening

Basic teaching skills

Empathy

Patience
3. Finance managers and accountants
If numbers are your thing, you may be able to count your way to a better career in finance and accounting. Accounts payable, record keeping, and bill payment are just a few of the jobs available in this field. 
You can consider starting your services with a corporation, small business, or individual client. You can also consider applying to any reputable source for work-at-home jobs to get the best employer.
Key skills required:
Mathematical, research, and analytical skills

Ease with technology

Great decision-making skills

Basic accounting and financing knowledge
4. Editor
If you have a keen eye for detail, punctuation, grammar, and spelling, editing could be the job for you. You'll evaluate, proofread, and revise written content before it's published. 
You may be required to do some writing work or perhaps supervise other writers' works. Editors work for print and digital media and can be freelancers or employed.
Key skills required:
Great writing skills

Excellent grammar skills

Attention to detail

Creative

Interpersonal skills
5. Administrators
Administrative professionals may manage personnel issues, manage a project, or be in charge of all incoming and outgoing correspondences of orgs. 
Depending on the position, they might also have financial responsibilities. A natural capacity to take charge of a situation and organize it for the benefit of a client and time management and organizing skills are a must for administrative roles.
Key skills required:
Excellent organizational skills

Good communication

Time management 

Ease with technology

A capacity to learn new things quickly
6. Writer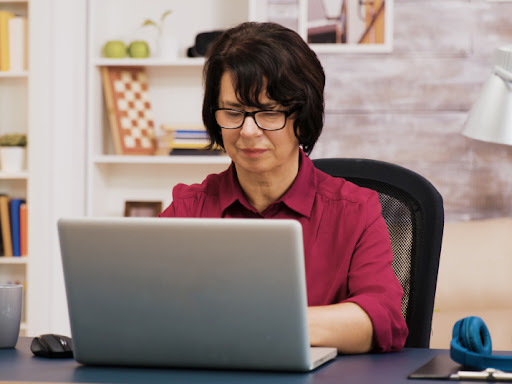 If you enjoy writing, you will have no trouble finding work as a writer. Traditional newspapers and periodicals and websites, forums, and blogs are all places where writers might find their gigs. 
Writers are divided into two categories: authors and technical writers. In addition, writers are also categorized as copywriters, bloggers, editors, columnists, and even news writers. 
This industry necessitates excellent research and writing abilities. However, you must also have your way with words to communicate complex ideas clearly to specific demographies. 
Key skills required:
Great writing skills

Excellent grammar skills

SEO knowledge

Research competency

Creative
7. Translator
In roles as interpreters and translators, you must communicate in at least two languages. You'll translate content from one language to another as an interpreter or translator. This is an interesting career choice for those who enjoy interacting with people.
You're a good prospect for becoming an interpreter or translator if you're fluent in English and another language.
Key skills required:
Advanced language knowledge to read, write and speak fluently 

Cultural knowledge

Active listening skills

Good communication 
8. Virtual assistants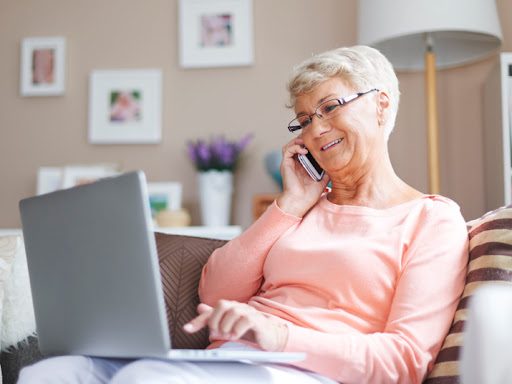 Virtual assistants help people with administrative work, including organizing appointments, making phone calls, planning trips, and managing email accounts. 
Strong communicators who thrive in an organization are most suited for virtual assistant positions.
Key skills required:
Ease with technology

Excellent communication

Good time management

Multitasking
9. Turning a hobby into a business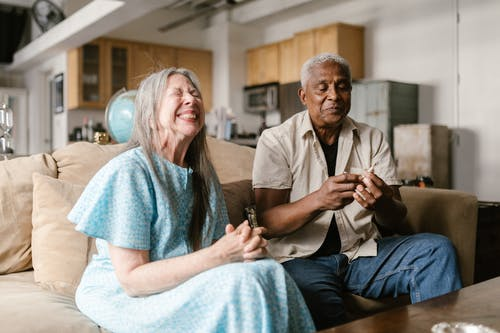 Fortunately, you can encash your hobbies and earn money.
Do you like to garden? Create and sell how-to and DIY garden knowledge products, such as a book or an online course, or start a gardening business. 
Do you like to bake? Then you can consider starting a cookie company from home. 
Do you enjoy taking pictures? Start a photography business from home or sell your photos online.
For most of these types of works, you'll need to:
Fixate your aim.

Find a business plan.

Invest in a good website.

Layout your products, services, portfolio.

Market yourself
It's Your Retirement. It Should Be Your Way!
Of course, any field can provide job opportunities that fit in with your retirement plans. The goal is to figure out what kind of employment you want and then work your way up the ladder to a fantastic job—and overall work-life balance.
HomeJobsHub is here to help you find the flexible job that's ideal for you, regardless of your age. Our AI-powered platform links you with the best employers and assists you in finding the perfect career. 
All you have to do is fill up an intelligent form, and our advanced algorithms will take on from there until we connect you with the most suitable employer. Check out how HomeJobsHub can assist you in your job search.
Sign up now!