Do you dream of making money from home without investing a lot of time? Is envelope stuffing from home in front of a TV your idea of a perfect side income source? If you answered 'yes' to either of these questions, you must be interested in envelope stuffing jobs. 
Envelope stuffing jobs are too good to be true for some. However, it does not require specific skills, technical knowledge, creativity, or anything that demands time and attention.
Moreover, you can easily find envelope stuffing freelance work (the fixed pay jobs alternative which is in trend). In fact, as per a recent survey, 53 million Americans–or 34% of the workforce–are freelance. Yes, you read it right! More than one-third of Americans earn their paycheck as Uber/Lyft drivers, freelancers, TaskRabbits, sole business proprietors, eBay sellers, or contract workers.
But unfortunately, envelope stuffing from home is often a scam. Many do not pay anything, and others include impossible clauses in the payment contract.
Here, we list out the six best alternatives to envelope stuffing jobs from home. 
Six Better Alternatives to Envelope Stuffing from Home:
You do not need to stuff envelopes to earn easy money from home. Let's find out what are some other things you can do:
1. Online surveys
Online surveys do not pay much, but they are almost always legitimate. Even big tech websites like Amazon and Google pay people to fill out surveys. Some pay a decent amount, considering how little work you need to do. You do not need anything other than a laptop or PC to do online surveys in most cases. Sometimes a smartphone alone would be enough. 
Sign up to platforms that regularly give out surveys to earn a regular income from online surveys. It would not take long to do this job and requires you to know about the survey topic. With the extremely slim chances of getting duped, online surveys are a safer alternative to envelope stuffing from home.  
You can earn between $1 to $5 for every completed survey.
2. Data entry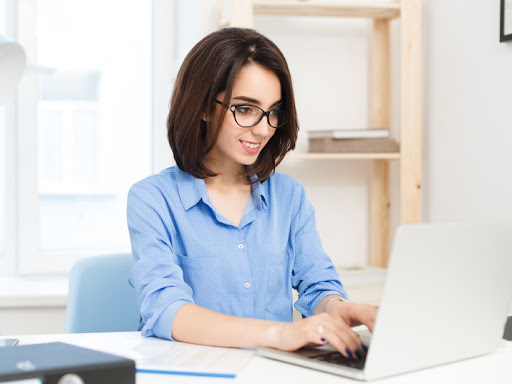 If you have a workable computer and a basic internet connection, data entry is a great way to make a decent amount of money. Of course, the pay rates vary depending on the workload and nature of the work. 
Many data entry jobs require you to fill up spreadsheets from a given set of data simply. However, anyone with a rudimentary knowledge of office suites can efficiently work as a data entry operator. And it goes without saying, data entry is a better option than envelope stuffing jobs from home. 
Hourly wages of data entry jobs can range anywhere from $10 to $17 per hour. 
3. Transcriptionist
A transcriptionist is responsible for writing transcriptions for a wide range of video content. While many jobs require you to transcribe videos, some involve writing transcription for virtual events like conferences. 
Transcription jobs need a lot of attention and patience, but the pay rates are much better than what you would make from envelope stuffing. 
If you have a good grasp of a language and can write at a decent pace, you can earn good money from transcribing audio and video. 
You can earn $0.60 for every minute of audio/video transcription.
4. Customer support executive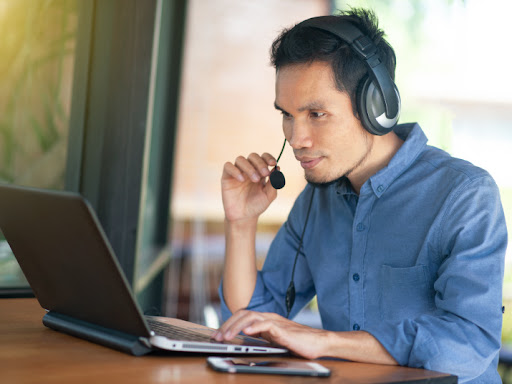 While many people work as full-time customer support executives, many companies offer flexible roles for remote employees. Pay rates depend on working hours – the more hours you put in the higher the pay. 
A customer support executive must have good communication skills and deal with different people. If you have the skill to talk persuasively, a customer support job will be an excellent opportunity for you. 
Virtual Customer Service salaries in the United States average $35,324 per year. HomeJobsHub is one of the best websites for customer support jobs. 
5. UI/website tester
Thousands of websites go online every day. And many of them are ready to pay a decent amount for people to try out their websites and give feedback. 
Your work is not much more than inspecting the website, noticing glitches and errors, and reporting these errors constructively. These jobs do not require you to pay any so-called registration fees, so you know you are not falling into any scam. All you need is a computer and a decent internet connection. 
You can earn from $5 to $120 for each successful project in the US. Payment increases depending on the complexity of the task.
6. Writing 
Surprised at the mention of writing as an alternative to envelope stuffing?
Many types of writing jobs on the internet, not all of which require a full-time commitment, creativity, and linguistic talent. Some simple jobs involve summarizing short pieces, writing product/video descriptions, and other small-scale projects. Pay rates fluctuate greatly depending on your abilities, skills, and proven experience. 
With so many higher-paying and more secure alternatives available, envelope stuffing jobs should be your last option. But, unfortunately, they are often fraudulent, pay abysmally low, and give you no scope of growth. You'll be better off with any of the alternatives we spoke about. 
HomeJobsHub connects eligible professionals with quality work-from-home jobs offered by genuine employers. All you have to do is fill up an AI-enabled form, and our algorithms will kick in to make the best match.