Millions of individuals have been stranded at home due to the COVID-19 quarantines, and many have lost their jobs as well. Work at home jobs have skyrocketed in the last two years and so has the general perception of it changed.
If you're weary of the uncertainty of daily commute to the workplace and want to make money from home, work-at-home jobs may be a good fit for you if you are self-motivated and want to get things done.
This article sees some of the best work-at-home jobs you can consider and the skills you'd require for that. 
Best Work At Home Jobs to Make Money While Being Stuck at Home
From July 2020 to July 2021, 222 million new users joined the internet, thanks to the pandemic-bound physical restrictions that propelled online growth. That means 4.88 billion people use the internet online, making up 62% of the global population. Virtual roles, especially assisting jobs and customer service reps will see an upsurge during this time as more and more businesses prioritize the online game. 
Hence, our suggestions for the best work at home jobs include some of the unputdownable positions across industries, the demand for which will only grow. Have a look: 
1) Virtual customer service representative
Customer service employees are the primary point of contact for a firm, and they fix problems or answer questions from customers over phone, email, and chat.
Basic computer skills, such as data entry and web search, and communication skills, will be required if you wish to apply for one of these positions. Furthermore, these professions frequently entail functioning under stress, so patience is necessary if you're contemplating this work at home job.
You may work as a virtual customer service representative if you have a cellphone, a good internet connection, and a quiet, dedicated workstation. 
Many companies want employees who can answer the phone, assist clients, handle orders, and troubleshoot problems. As a result, work-from-home opportunities abound in the customer service industry.
Key skills required:
Active listening skills

Ability to mimic the customer's tone and language

Comfortable multitasking 

Clear communication

Ease of use of technology
2) Virtual assistant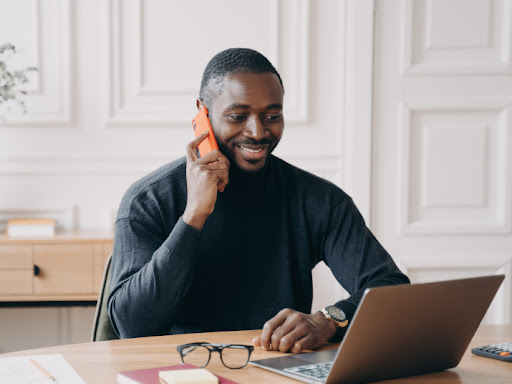 Virtual assistants help people make appointments, call people, plan holidays, and manage email accounts under a work-at-home job profile.
Consider being a virtual assistant if you can follow instructions well and are computer and phone savvy. For example, you can answer emails, plan meetings, and conduct data entry jobs for a small business owner.
This role is best suited for strong communicators who thrive in a team environment.
Key skills required:
Ease with technology

Excellent communication

Good time management

Multitasking
3) Translator
If you can read, write, and communicate in multiple languages, consider becoming a translator or interpreter. You can help healthcare staff and first responders translate documents into another language. Many entry-level positions just demand a high school diploma and on-the-job training, so no prior experience is necessary.
Key skills required:
Advanced language knowledge to read, write and speak fluently 

Cultural knowledge

Active listening skills

Good communication 
4) Substitute tutor/ teacher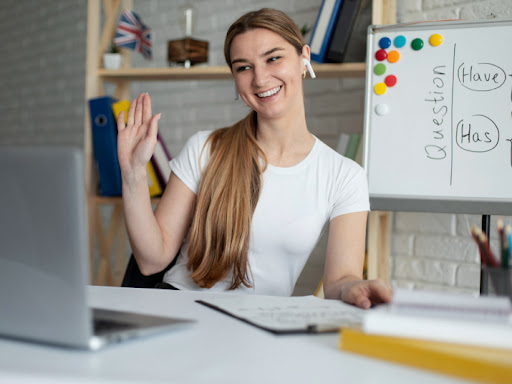 If you enjoy working with children and want to work on your schedule, consider working as a substitute teacher or assistant. Once you've been hired, you'll be able to accept an assignment as a substitute teacher or assistant based on your availability.
The increased use of online learning in schools due to social distance regulations is a perfect moment to become an online tutor. 
This duty entails providing genuine care and direction to children. As a result, you must ensure that you have prior experience working with children or adults who rely on you for information and direction.
Key skills required:
Communication

Listening

Basic teaching skills

Empathy

Patience
5) Data Entry Clerk
Data entry may work for you if you can type quickly and accurately and have access to a computer. By evaluating and adding data into a company's database, you may help organizations keep track of their inventory, shipments, and client account information.
As a data entry specialist, you'll enter information into a computerized database. Transcribing data from recorded phone calls or electronic or physical documents is also typical of this role.
Data entry keyers and clerks are needed in various industries, including healthcare, government, retail, financial, and administration.
Key skills required:
Typing abilities

Attention to detail and organization

Familiarity with popular software

Customer service experience 
While you're stuck at home, earning money from home can let you do something productive with your time. It can also provide you with some income choices to assist you in replacing wages lost due to a job loss or just earning extra money to help you meet your financial objectives.
Do you require assistance in your job search? To see job openings in your area, simply type the job titles into HomeJobsHub. Our AI-powered platform connects you with the most significant employers and helps you find your ideal job.
All you have to do is complete an intelligent form, and our powerful algorithms will handle the rest until we match you with the best appropriate employer. See how HomeJobsHub can help you get a job.