Work-from-home positions had a reputation for being low paid, monotonous, full of micromanagement, and so on. But if the COVID-19 pandemic has taught us anything, it's that working from home has been redefined and gone mainstream. Remote work has come a long way, and the prospects for working from home in 2022 are brighter than they've ever been.
What if we said there are more full-time remote jobs than ever before with HomeJobsHub, and that too with the flexibility to manage your schedule, security of a predictable monthly paycheck,  team support, and growth prospects? Sounds surreal, right? 
So, if you're seeking a remote job in 2022 that will push you to grow professionally, check out our list of the top 7 work-from-home jobs. And by best, we mean careers that are interesting, challenging, and allow you to grow while earning a decent wage.
Seven Best Work-From-Home (Remote) Jobs for 2022
Here are a few legitimate work-from-home job ideas with flexible schedules that you can start doing right now to start making money at your leisure.
1) Customer success manager
Who is Ideal For It: People who enjoy assisting people and solving problems.
Job role: A customer success manager works alongside the customers to ensure they have the tools and support they need to succeed with a product or service. This includes assisting them with purchasing decisions and onboarding new users after being led via different marketing funnels.
Why is it remote-possible: Most customer care issues may be resolved over the phone or the internet. You can manage all of your customers' demands from anywhere you have a computer and a good internet connection (and enough patience).
Estimated annual salary: $58,000
2) Sales development rep
Who is Ideal For It: Anyone who is self-motivated and keen to establish themselves, whether they have prior sales experience or are interested in sales.
Job role: A sales development representative's ultimate goal is to increase a company's customer base. They would generate leads, prospect new customers, and connect them with the appropriate salesperson.
Why is it remote-possible: To make sales calls, present pitches, send follow-up emails, or manage your sales team, you don't need to be in a certain location. 
Estimated annual salary: $64,000
3) Data Scientist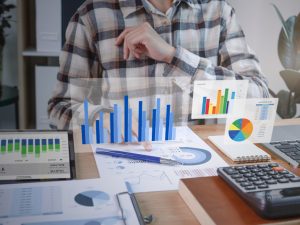 Who is Ideal For It: Detail-oriented statisticians with a knack for spotting and interpreting patterns in vast swatches of data.
Job role: Data scientists acquire and analyze enormous sets of organized and unstructured data. They interpret the outcomes of data analysis, processing, and modeling to generate actionable plans for businesses and other organizations.
Why is it remote-possible: Companies see the value of hiring people who understand "big data" as more than just a buzzword. Because true data nerds are hard to come by, location generally takes a back seat.
Estimated annual salary: $114,000
4) Product/Project Manager
Who is Ideal For It: Anyone interested in big-picture planning and creating goods that users will enjoy. 
Job role: It entails collaborating with sales, marketing, and customer service to meet revenue and customer satisfaction targets. The Product Manager's work entails ensuring that the company's overall strategy and sales performance goals are supported by product and marketing initiatives.
Why is it remote-possible: As more software engineers and other tech professionals work remotely, it's only natural that the project managers who collaborate with them will go remote as well. You're all set if you're a virtual communicator who's used technologies like Zoom, Slack, Asana (the list goes on…) to communicate online.
Estimated annual salary: $95,000
5) Marketing Manager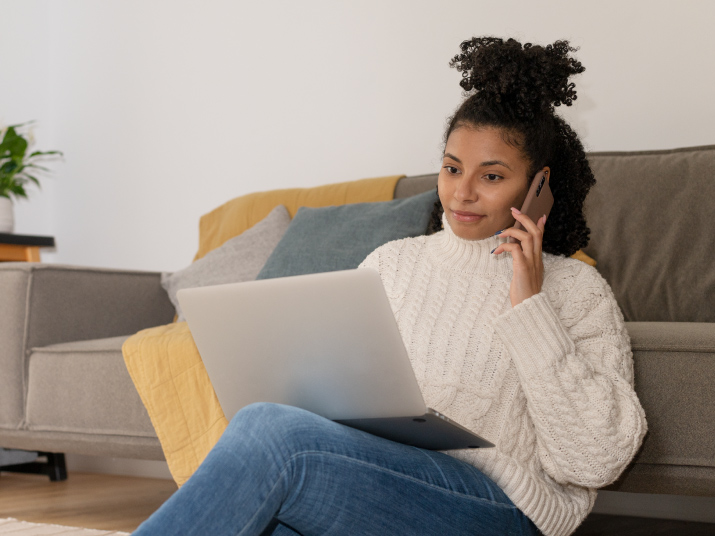 Who is Ideal For It: People who are both creative and analytical in equal measure.
Job role: A marketing manager raises customer awareness by creating and implementing marketing strategies that suit consumer needs while increasing revenues. They supervise internal teams, create (or oversee the creation of) promotional messaging and products, and work to publish or distribute them to the public through media, advertising, and social media.
Why is it remote-possible: Analyzing industry trends and strategizing can be done from any location. In addition, with teams becoming more dispersed, you can use Zoom, Slack, and other online applications to coordinate cross-functionally with salespeople, engineers, and others.
Estimated annual salary: $63,000
6) Recruiter or HR
Who is Ideal For It: Market research, project/time management, and negotiation are all skills that a person possesses.
Job role: Every company's success is dependent on its employees. Recruiters are in charge of finding those individuals who'd drive an org. They contribute to an organization's growth by understanding hiring managers' needs and locating the best individuals to fill open positions.
Why is it remote-possible: Robust hiring management, HR technology, and Application Tracking Systems (ATS) make it possible to recruit befitting talents across the board for remote firms.
Estimated annual salary: $50,000
7) Content Manager/Content Marketing Manager
Who is Ideal For It: People responsible for creating, editing, and delivering unique material while adhering to the company's voice and brand guidelines. A professional content manager oversees and manages all aspects of a company's content creation. 
Job role: A content marketing manager is ultimately responsible for overseeing a company's content marketing efforts and ensuring success. They help with the content marketing strategy, continuing content planning, day-to-day content development, editing, promotion, and reporting on the success of each content marketing campaign.
Why is it remote-possible: A content manager works independently, for the most part, making this a great work-from-home opportunity. Communication is crucial, and the vast variety of communication platforms available now makes it much easier to complete your tasks remotely.
Estimated annual salary: $82,465
Are you interested in one of the positions mentioned above? Check out HomeJobsHub to obtain your desired job profile in the remote customer support niche. With us, you get ready to reap the full benefits of remote work in 2022—doing what you want, when you want. 
Our AI-powered platform connects you with the best employers and assists you in finding the job of your dreams. For more information, contact us today!