The New Year is all about looking back at the year gone by. Some people make a list of what went right, what went wrong, and some resolutions they might have for the year to come. It's also the time to look ahead. And for most people, adding a new income stream is a big goal, especially post-pandemic.
Gone are the days when people would apply for a second job at the local gas station or fast-food restaurant to supplement their income. Instead, telecommuting jobs have now become the preferred option for people to earn money on their own schedule, and it can be a great way to kickstart your new year. 
If you've been thinking about making more money in 2022, it's time you consider a telecommute job. After all, work-from-home jobs allow you to regain control of your free time and be much more productive!
How can Telecommute Jobs Change Your Life?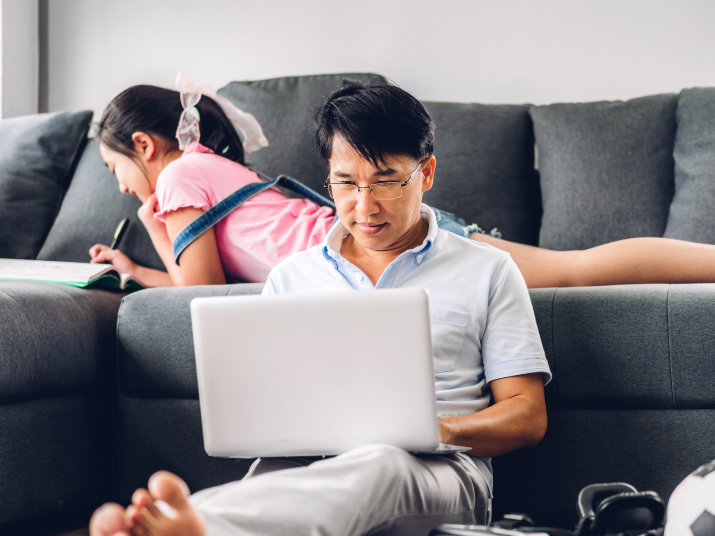 Telecommuting jobs can be an excellent choice for people who want to work remotely and avoid a long commute to the office. In addition, it is an excellent alternative to a full-time job as you get to choose your working hours and prioritize your well-being.
Let's take a look at a few reasons why telecommute jobs are perfect for you:
1. Flexibility
One of the major perks of working remotely is you have the freedom to work in your most comfortable and relaxed environment and can complete your tasks any time of the day. Why huddle away in a cubicle when you can work out of the local cafe, diner, or even a nearby park?
2. Achieve the work-life balance you have been looking for!
We work hard to achieve "work-life balance" – a sweet spot where we are not overworked or underworked – but just can't seem to find it. You can now enjoy spending more time with your family and friends with a telecommute job. This is one of the biggest advantages remote workers have.
3. Multiple sources of income
If you want to supplement your full-time income, you can earn money by working freelance on the side. Numerous companies offer online jobs and are always on the lookout for qualified freelancers who can complete various jobs for them. 
As a starter, you can find work as a virtual assistant or a content writer or go for data entry jobs. By doing so, you're gaining new skills, bolstering your portfolio, and making some extra cash.
4. Work stress-free
While you can work in your pajamas, it is important to create a workspace that allows you to be creative and focused. Moreover, telecommute jobs even provide training and support to help you double your performance and productivity.
Also, they support your professional and personal pursuits. You gain the skills you need to boost your professional career while nurturing your family life at the same time.
5. Save time and invest in a side gig!
You don't have to waste time stuck in traffic during rush hour. Instead, you can utilize your travel time working a job that grows your skillset. Some jobs are fairly simple. 
For instance, you can work on online surveys and add a good income for sharing your opinions.
5 Strategies You Need To Adopt Before Going For a Telecommute Job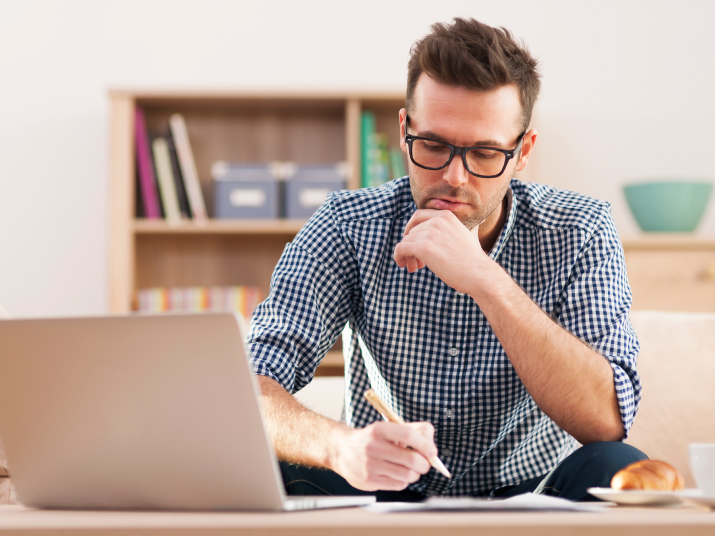 Working remotely has a lot of benefits, such as avoiding the stress of commuting, working in a quieter environment, and saving money on gas and car repairs. But it does come with its challenges, especially if you are doing it for the first time. 
Here are a few strategies that you can use to make your telecommute life more productive:
1. Plan and define your financial goals
To make responsible financial decisions, you need to set short-term and long-term goals. When starting a remote job, make sure you set your goals at the start of the year. This way, you can apply for jobs to help you reach your goals. These can include income and lifestyle goals. For example, how much you want to make per hour or how many hours you want to work per week.
2. Save money for the future
Telecommuting allows you to have multiple jobs. First, however, you need to figure out how much you'd need to save to have a wonderful life ahead. Again, it helps create a savings plan with the long term in mind.
3. Look for strategies to boost your earnings
You can look for jobs that do not require much time and, yet, offer good cash for your efforts. This can help increase your income while helping you build a broad skill set.
For example, manual user testing is one job that requires less effort and yet offers good pay. 
4.  Go One Step Ahead- learn more to earn more
Make sure you continue learning throughout your career, it will make you stand out from the crowd and increase your value whilst developing your skills.
For example, if you are certified in the Digital Marketing or Content Creation industries, you can launch a course and monetize it through a platform. This is one of the easiest ways for online entrepreneurs to create multiple income streams.
5. Research tax-saving plans
As a telecommuter, you wear many hats. One of these is doing your own taxes. So, it's necessary to get clarity on your tax liability for the year and start exploring options to bring it down. The government may have extended the deadline for filing tax returns until march, but you need to act quickly to protect your hard-earned money.
Here are a few tax-saving plans which you can opt for: ELSS, PPF, life insurance policies, medical plans, NPS, and 5-year FDs. If in doubt, talk to a chartered accountant or financial planner.
Are you looking for a telecommute job?
If you are looking for a perfect telecommute job, get in touch with us at HomeJobsHub today. We rigorously verify every employer and job listing to give you complete peace of mind! You can be assured that the jobs posted on our platform are 100% genuine and reliable. 
Just fill out the form, and you can find the job of your dreams within hours! So register today or connect with us at 214-997-6228 in case of any queries.