The work-from-home jobs trend attained a significant push due to the recent pandemic-related disruptions. Moreover, amidst the 'Great Resignation', the number of professionals tending to work from home rather than back to offices is rising. In fact, it is not a surprise that  34% of employees say they are willing to take a 5% pay cut if allowed to work in the comfort of their homes.
Furthermore, as of this year, 16% of global companies are 100% remote. Proportionately, there is a steep rise in the work at home jobs. Global Workplace Analytics report indicates that the number of people that work from home has grown by 159% since 2009. 
If you are a skilled individual committed to earning from working from home, welcome to the tribe! 
Here we list the top 10 highest paying work at home jobs to give the right impetus to your career aspirations. 
Top 10 Highest Paying Work-from-Home Jobs in 2022
We prepared this list of work-at-home jobs by handpicking various roles that fit individuals with and without experience. 
#1: Customer support representative
Customers today are increasingly virtual. Hence, businesses focus on solving the customer pain points through online channels such as email, live chat, phone, and video. And here is where the necessity for customer support representatives arrives. With 83% of workers saying the flexibility to work from home would make them happier, this is one of the top remote career options you can opt for.
Role: 
A customer support representative serves as the first level of assistance and acts as the brand point of contact. 
Experience: 
Prior work experience counts though not mandatory. Many companies provide the relevant training.
#2: Affiliate marketing manager
Affiliate marketing involves helping brands to sell more through various digital techniques and receive a proportionate commission in return. This is a career option that does not confine itself to any office setup, working time, or age bars. Since 62% of workers aged 22 to 65 claim to work remotely at least occasionally, this is quite a good try for them.
Role: 
An affiliate marketing manager helps brands expand their sales through mediums like blogs, eCommerce sites, websites, and digital marketing.
Experience: 
This is one of the work at home jobs that suits individuals of any work experience range.
#3: Sales and business development jobs
Did you ever imagine you could help a global business increase its sales and make a decent income from your selling talent? Work at home sales and business development jobs helps realize this precisely. 
Role: 
The day-to-day tasks of a sales and business development executive include creating awareness about the brand's products and services to customers. It also includes answering their doubts, building trust in them, and successfully closing the sale.
Experience: 
Not mandatory for most companies, as they provide relevant training. 
#4: Software programmer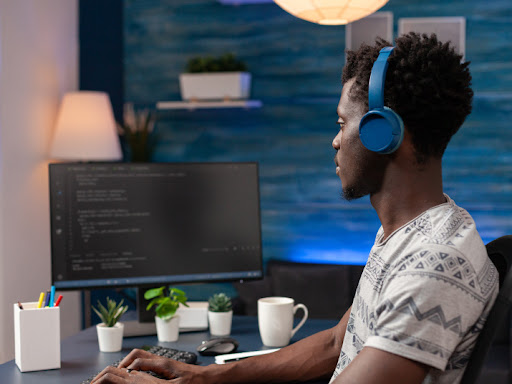 Programming is one of the in-demand work at home jobs that promises a handsome income and a secure hustle. As per data, 42% of employees who have the option to work remotely want to do it more often in the next five years. Since programming is a career option that never loses demand, this may be a pretty good catch!.
Role: 
Software programmers are experts in various programming languages. They code applications test and deploy them to cater to the client and business needs.
Experience: 
Expertise in programming comes with experience, though you can get started with it step by step.
#5: Web design and development
Websites are the face and 24×7 marketers of businesses. Thanks to the rise in the focus on branding and rebranding, website design and development experts are in high demand.
Role: 
Web developers design and develop technically robust, secure, and branded websites for businesses. 
Experience:  
Web designing is a work-at-home job that demands skills rather than experience. However, experience and a portfolio help to attract more clients.
#6: Digital marketer
Social media is now the pulse of businesses. Companies are trying to capture user attention engage, and retain their trust and reputation through social media and digital marketing. With 30% of workers doing full-time remote work, this is one of the most highly regarded career paths.
Role: 
Digital marketers promote businesses through various digital media such as search engines, social media channels, and content sharing platforms. They also play a crucial role in paid campaigns and tracking reports and metrics.
Experience: 
Beginners can step into digital marketing and hone their skills with time.
#7: Writing
Copywriting, blogging, editing, social media writing, and email marketing are some work-from-home roles that one can explore by leveraging their writing skills. Another advantage is you can opt for completely remote options in this field. As per data, fully remote employees are found 22% more happier than onsite workers.
Role: 
As a writer, you help businesses establish trust in the audience and make more sales through impactful blogs, articles, one-liners, email copies, social media posts, and many more. 
Experience: 
Writing is a skill one can build with experience. However, starting is always the key. So, anyone can take the first step to explore the work-at-home jobs related to writing.
#8: Online teacher
The virtual learning trend created an increased demand for online teachers and tutors. Parents and schools are looking to hire online teachers who can simplify concepts and teach engagingly through virtual teaching methods. If you still have an inclination toward traditional teaching, don't be surprised when we say that 13% of remote employees are likely to stay in their current job for the next five years, So, it is clear that you would be more satisfied while working from home.
Role: 
As an online teacher, you will teach concepts engagingly to students and make a difference in their learning journey.
Experience: 
Sound knowledge of the chosen subject, ability to create enthusiasm about the topic, and patience to explain the concepts are the traits that can help me succeed as an online teacher over experience. 
#9: Translator
Are you a multi-linguist? Have the knack of translating thoughts from one language to another without missing the essence? Check the thousands of translator jobs that suit you perfectly. 
Role: 
As a translator, you help businesses and clients to translate their content into various languages that you are an expert in and as per their business needs. 
Experience: 
A grip on languages is more vital than experience to become a successful translator.
#10: Virtual recruiter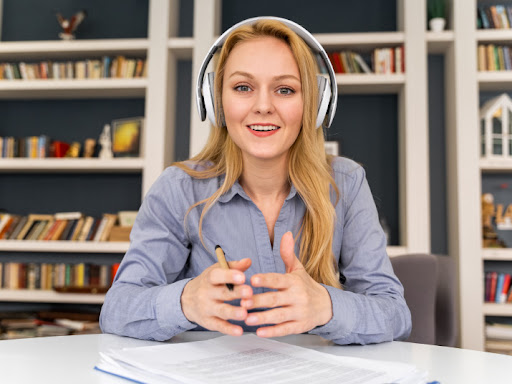 Recruiting in this hybrid working life is a big game. However, you can be a part of it if you have good communication, organizing, and time management skills.
Role: 
As a virtual recruiter, you assist companies in their headhunting. Candidate search, email communication, setting up interviews, and following up are some of your day-to-day responsibilities. 
Experience: 
Recruiting needs skills that you can master as you proceed with the job.
Conclusion
The opportunities to work from home are immense. You need to understand your correct fit and get started with it. You must also be aware that companies around the globe are also promoting work from office jobs since remote employees are 43% more likely to log in 40+ hours a week than office employees. Apart from that, 81% of employees say they recommend their place of employment to others if allowed to work remotely and another 74% support they are more likely to stay in their company if given work from home facility.
In a dilemma which job suits you? Let us extend our helping hand. At HomeJobsHub, we have helped thousands of candidates to find their dream work-at-home jobs in virtual customer support roles. Reach us for guidance to kickstart your home-based career today.