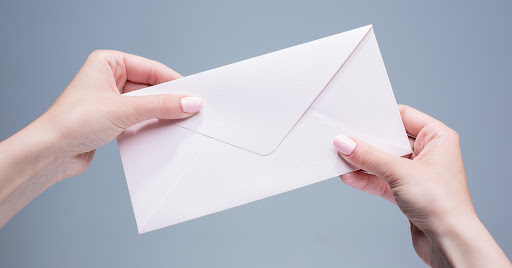 Stuffing envelopes may appear to be an excellent option if you're seeking a career from home for quick money. The catch is in determining whether or not the offer you are receiving is real or a scam. 
Many job seekers have no idea how to identify the difference, especially given that the advertisement's narrative often appears well-crafted and lucrative.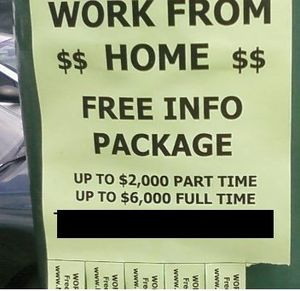 For instance, looking at the ad image(s) like this (above), the following questions arise:
Is it a scam or a real at-home envelope stuffing job?
Is it true that filling envelopes pay?
What exactly does an envelope stuffing job entail?
Continue reading to find out whether or not envelope stuffing from home is true or another scam that you should stay away from. 
You'll also learn what to look for to prevent falling victim to similar scams. Finally, if you've previously been a victim of one of these scams, you'll discover how to obtain your money back from the companies directly.
Envelope Stuffing from Home: Getting Started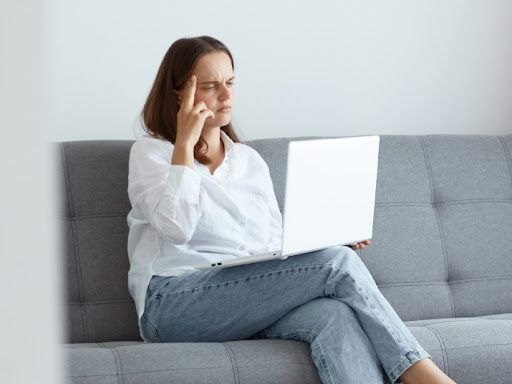 To begin, let's take a reasonable approach to the situation. Is it more efficient for a human to stuff envelopes than for a machine to do so? 
Humans are unquestionably slower than machines in monotonous tasks like this one. Machines are both cost-effective and time-saving.
Furthermore, having to mail the work to each individual, regardless of where they live, adds to the delays and costs, making the idea of envelope stuffers nearly absurd. If you want to recognize a scam, ask yourself if the idea seems reasonable, you'll already have the answers.
How Does Envelope Stuffing From Home Work?
Envelope stuffing from home goes something like this:
You must subscribe to a company that provides home envelope stuffing and tend to pay a start-up fee (for the kit and other guidelines).

You will receive a flyer in the mail, and your task will be to copy it and distribute it to others.

It's a poster that teaches others how to make money at home, stuffing envelopes.

Aside from that, you'll need to run the same advertisement in magazines, newspapers, and bulletin boards.

You will get a tiny fee of $5 if someone falls for it and registers up for the envelope stuffing scheme for $30.
How 'Stuffing Envelopes' Switches You From a Scam Victim to a Scammer in the Blink of an Eye?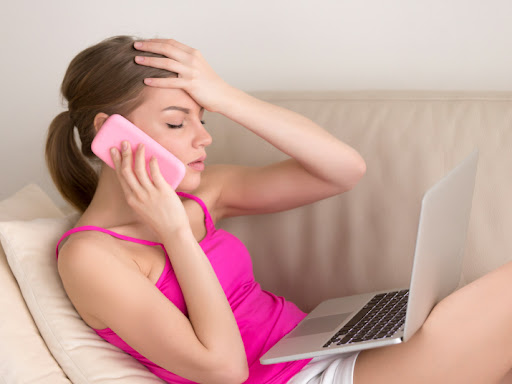 In some circumstances, you may receive no answer from the home company's envelope stuffing. While in others, you may find that no matter how outstanding your work is, you will be informed over and over that it simply does not satisfy the company's standards and, as a result, you will not be rewarded.
Looking back at the terms you were given, you will see that the job can only be compensated if you meet business requirements; the trouble is, you will have no idea what those 'so-called' criteria are.
In some cases, you may find that people who introduce others to the job are rewarded. 
You enthusiastically persuade some of your friends to join, only to learn that because no money is being earned, the entire system collapses, exactly like pyramid schemes.
What Should You Do if You've Been Tricked by Envelope Stuffing From Home Scam?
You've been tricked by this at-home envelope filling? Don't be worried. Follow these steps:
Begin by contacting the firm where you bought it and requesting a refund.

When you send this letter (or email), don't forget to say that if they don't repay, you'll contact legal authorities to look into the matter further.

If they do not react or refund, submit the problem to the FTC (1-877-FTC-HELP).

You can also call the US Postal Inspection Service in your area. They can readily investigate the mail scam because they use a PO box number.
Don't Allow Yourself to Become Vulnerable
Many people are now aware of the scam and are less likely to fall prey to scammers. In general, if you're dubious of an offer like this one, scrutinize it, evaluate whether it makes sense, and then make your decision.
In case you're tempted to invest your time and money, you can ask the following questions:
Where is the business located?

How long have you been in this business?

Who will pay me? How?

Who will pay for the supplies, postages, and ads?

What is the total price of this program?
Stop seeking legitimate at-home envelope stuffing jobs or assuming you can make money filling envelopes.
Instead of looking for envelope stuffing jobs online, use HomeJobsHub to uncover legitimate work-from-home opportunities. 
Regardless of where you are located, HomeJobsHub can assist you in finding the top remote customer service jobs. 
Our AI-powered platform matches you with the greatest employers and assists you in finding the perfect career for you. Fill out the form today, and get started.