Does traditional employee performance review waste your employees' time? Yes, and with a huge impact!
If you are among those companies that still follow the traditional employee performance review methods, then this article is for you.
A survey of 1,500 U.S. office workers issued by Adobe details how traditional performance reviews are considered unproductive and irrelevant by employees and their managers who go through them.
A large proportion – Eighty-eight percent of U.S. office workers surveyed report going through structured performance reviews, which include writing, ratings, forms, comparisons, checklists, etc.
"The findings from this survey show how time-consuming, cumbersome, and demotivating performance reviews are for many employees," said Donna Morris, executive vice president of Customer & Employee Experience at Adobe.
Moreover, 17 managerial hours are used per employee in the standard employee review process, and that too is only for preparing for the process! Then consider the time taken for the actual process too in a bigger size company/organization.
And the result:
Waste of time

Demotivated workers

Increased Peer pressure

Mounting personal stress

Increase in Attrition rate 
What do managers and office workers think of performance reviews?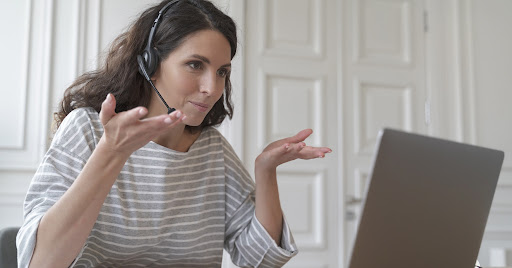 Not only office workers, but the managers also hate this outdated, stretching, futile process. As a result, they are psychologically de-motivated, rush to finish the job at hand ASAP, turn regardless of the concerns of employees, and most of the time fail to recognize the actual performances of the employees.
Also, as per a Gallup survey, in employee engagement scores, managers account for a minimum of 70% of the variance.
Surveys on U.S. office workers whose current companies have structured performance reviews show that,
Close to two-thirds of

office workers (64 percent)

and

managers (62 percent)

agree that performance reviews are outdated ways of managing performance.

More than half

(59 percent)

of office workers feel that performance reviews have no impact on how they do their job and are a needless HR requirement

(58 percent)
Effects of Performance Review on employees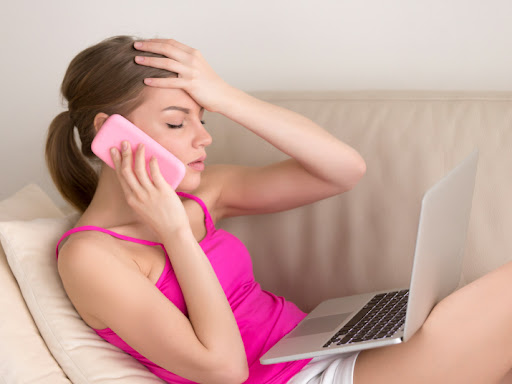 Surveys state that the Traditional Performance Review methods result in various organizational affecting factors,
57 percent of the workers

agree that performance reviews increase the peer pressure

61 percent of the employees

say that they are prone to Managerial favoritism.

Close to

61 percent of Millennials

are ready to shift jobs to other companies where there are no formal performance reviewals, even for equal or reduced pay. 

One in three Millennials (34 percent)

has cried after a performance review,

47 percent have looked for another job and 30 percent say they've quit outright

.

Men report especially strong reactions

. One in four men has cried after a performance review (25 percent men vs. 18 percent women). Men are also more likely to have looked for another job (43 percent men vs. 31 percent women) or quit (28 percent men vs. 11 percent women).

A Gallup survey about what employees want from their managers revealed that –

67% of employees are more engaged when their managers focus on strengths or positive characteristics in their performance.
54% of employees strongly agree that they can approach their managers with any type of question.
One in two (50 percent) of employees left their jobs at one point or another to get away from their manager.
Eventually, don't you think instead of helping the employees and the organization grow better, which is the very crux of this process, it turns out to be devastating rather, resulting in a huge loss for the company?
If you think you can just spend money and recruit new employees, then think again. Because many surveys proved that it is difficult to hire new candidates. Some of them are as follows:
86%

of recruiters and 62% of employers feel that the market is candidate-driven.
As per Aptitude Research and LinkedIn, approximately three quarters, i.e. 73% and 72.8% of recruiters said that they struggle to find quality talent.
Of recruiters, 42% are worried that they won't be able to discover adequate talent, while 45% are having difficulty filling open positions due to a shortage of talent.

Moreover,

86% of qualified candidates for your or any company's open positions are already employed and are not actively seeking new opportunities.
Actually, the top candidates are available in the market for mere 10 days before getting hired.
Of employees, 40% are planning to quit their current jobs.

Plus, a company's reputation as an employer is important for

84% of job applicants.
Coming to finding candidates, the stats reveal the following:
According to Betterteam,

Of recruiters, 80% say that through social they find passive candidates.
Though 75% of potential candidates are not actively searching for a job, they are contacted by recruiters via social media.
Well, if you don't want to spend your time looking for new candidates, instead retain your employees, then read below.
What is the solution?
Employees expect an ongoing process of performance review that would collectively help them in improving their personal and professional attributes that would effectively result in positive outcomes. 
80 percent of office workers

prefer feedback at the moment rather than delivering aggregated feedback after a period of months.

More than half (55 percent) of office workers and 66 percent of managers

wish that their companies would change/eliminate the current performance review process.

46 percent of the office workers

believe companies that have abolished traditional review methods are more likely to be flexible, have

happier employees (44 percent)

, and have a

collaborative culture (38 percent)

.
How can this be achieved?
"That was our experience at Adobe as well, prior to 2012. We abolished the review process and instead focused on ensuring employees and managers set priorities, gave and received feedback, and charted career growth on an ongoing basis. The results have been higher engagement, improved retention, and stronger company performance."
Simplifying the performance review methods with a more practical approach which provides more chances of understanding both the employee's and the company's current position, expectations, future prospects, applicable methods, and solutions will be more appropriate and effective. 
Adobe's "Check-in"
Adobe made a significant move in 2012 by totally eliminating the traditional performance review system of ratings, rankings, and laborious writings and launching a robust performance review solution called "Check-in". This approach brings in managers and workers frequently onboard for repeated feedback sessions through informal conversations.
– Meaningful Performance Review
You need to understand your employee beyond the review numbers and parameters.  Help him then and there identify his challenges and develop the required skills". 
Such informal and repeated conversational sessions help boost the workers' morale and keep their spirits running. As a result, you will achieve happy employees, a cheerful workplace, time-saving, and an increase in productivity. 
–
Effective results of Check-in
This informal meaningful Conversation method proved to be absolutely fruitful. In the first year, the company estimated 80,000 manager hours saved, which is equivalent to 40 full-time employees' review sessions, demanded by the previous process. 
The company also witnessed a phenomenal growth in employee retention since then along with more than 100,000 manager hours saved per year. Since the change, Adobe has demonstrated higher employee engagement and retention and stronger performance management through its model, "Check-in."
– "Check-in" for all
Now the company opens its gates of "Check-in" to other interested companies by providing an open-source website with access to Check-in toolkits and resources which will help them in the process of smooth deviation from the traditional concept of performance review to an unconventional yet successful method. 
"We love talking to other companies who are considering a move away from structured performance reviews, and many have adopted some form of Check-in already," said Morris. "Now we want to make it easier to share our experience with people who are exploring a model like this – whether they're in technology or a totally different industry. We thought we would apply the software open-sourcing concept to our own HR practices by sharing what we've developed."
Conclusion
"Gallup has found that when managers provide weekly (vs. annual) feedback, team members are:
5.2x more likely to strongly agree that they receive meaningful feedback

3.2x more likely to strongly agree they are motivated to do outstanding work

2.7x more likely to be engaged at work"
About the "Performance Reviews Get a Failing Grade" Report:
The "Performance Reviews Get a Failing Grade" study findings came from an online survey of 1,500 U.S. office workers who have been through at least one performance review. The research was conducted from November 28 to December 2, 2016. The research was commissioned by Adobe and produced by Golin. The margin of error for the sample is +/- 2.5%.