Data entry jobs have grown incredibly popular among students, stay-at-home parents, and other busy individuals looking to make a little extra money over the last couple of years.
And for good reason—work-at-home jobs provide flexibility in terms of schedule and the opportunity to amass experience. They usually don't require any educational qualifications other than a high school degree. In the wake of the lockdown induced by the pandemic, many have realized that remote jobs have many advantages over on-site ones, with online searches for work-from-home jobs jumping by 640%. Data entry jobs are among the most popular and convenient of these remote jobs.
Then there's the added advantage of building transferable skills. For example, the attention to detail and efficiency required for you to become a successful data entry professional can also come in handy for a variety of other jobs.
But if some of these jobs seem too good to be true, they probably are. Fraudulent data entry jobs are all too common on the internet and can lead to everything from loss of money to identity theft. The Federal Trade Commission received 59,000 complaints about sham work-at-home jobs or business opportunities in 2020, more double 2019's figure, with the median financial loss per case coming in at a shocking $1,950.
How do work at home jobs for data entry work?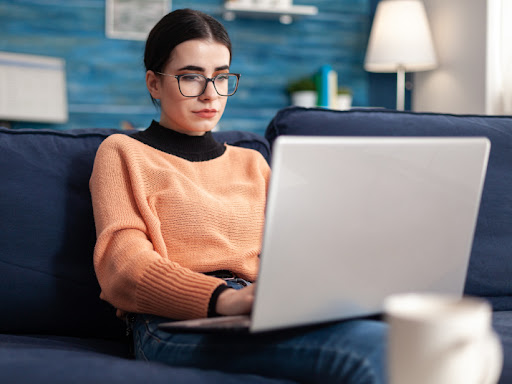 As a data entry professional, you will input different kinds of data into a database or computer system. You are likely to deal with data in the form of numbers, letters, images, symbols, and much more.
A data entry job may involve:
Preparing and sorting files of source material containing raw data

Verifying the accuracy of the source data

Inputting the data into a computer system or database

Reviewing the data for any errors or inaccuracies

Comparing the data between different sources to make sure there are no contradictions or incompatibilities

Creating backups of the data, usually on the cloud

Providing the data to your employer on time
These jobs may be in any industry, from telecommunications to healthcare, because all of them require data entry professionals.
Most data entry jobs pay by the word, keystroke, or project. Some in-office jobs pay you by the hour, but this is rare for work at home jobs. The rate will depend on several factors including your speed, experience, and location.
Are data entry jobs good sources of income?
Unless you live in an area with a very low cost of living, an online data entry job will probably not be lucrative enough to serve as your primary source of income. But that certainly doesn't mean that they can't be incredibly useful. Whether you want a secondary source of income or just some pocket money, work-at-home data entry jobs are the ideal option. 
How can you tell if a data entry job listing is fraudulent?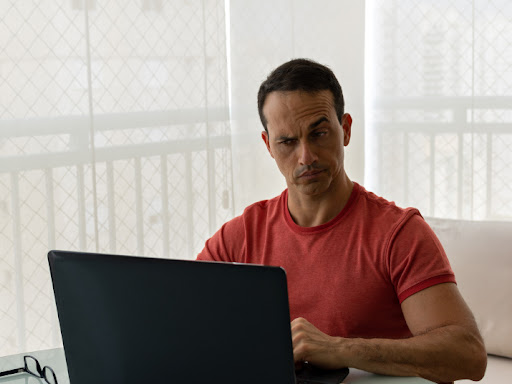 Unscrupulous individuals and organizations often try to take advantage of the general public's lack of awareness about online work at home jobs by posting fraudulent listings.
If you do come across one of these, make sure to report the listing to the Federal Trade Commission (FTC), the Better Business Bureau, or the Internet Crime Complaint Center. If you found the listing on a job website like Indeed or Glassdoor, you can report it directly to them too.
Here's how you can figure out if a work at home data entry job listing is legitimate:
1. You Are Not Asked For Any Money Before You Start
The most common way for a scammer to defraud you is to ask you to pay a starter check for supplies or training before you begin to work for them. So, any demand for money is the surest sign that you're being taken for a ride.
2. You Go Through A Proper Selection Process
Fraudulent listings will generally not require you to go through any kind of selection process and give you work (or demand payment) immediately. On the other hand, legitimate jobs will ask for a resume, samples and even a phone or video interview to make sure you're fit for the position.
3. The Compensation Seems Fair and Reasonable
Fraudsters are often vague about salary details such as exactly how much, when, and through what channels you will be paid. Or, they may offer an unreasonably high salary in hopes of attracting more job-seekers to defraud. On the other hand, a legitimate company will be very transparent about how and when your salary will reach you and pay you at a fair market price, especially if you're just starting out.
4. They Don't Ask For Private Information
While a company will likely need your bank account details or proof of identity in order to pay you, they should never ask for information that is meant to be kept private. If you're asked for your credit card details or Social Security Number, for instance, report the company immediately.
5. You Can Find Information About The Company
Any business, particularly one that provides services on the internet, will have a significant online presence in 2022. Its website should have an address, a privacy policy and be free of grammatical or spelling errors. Authentic-seeming reviews and testimonials on the website or elsewhere are also a good sign.
But the only way to be completely certain that your work-at-home data entry job is legitimate is to work with an established company like HomeJobsHub. There you can find remote data entry jobs in different locations like Maryland, Kansas City, San Francisco, and Florida.
We connect you to clients, provide you with work, and, most importantly, never miss a paycheck. Sign up for free now!