The pandemic showed us that running organizations remotely is not only possible but beneficial. As we see a significant shift in work models over the last two years, it is now safe to say that telecommuting jobs are not going away any time soon. On the contrary, we are expecting an unforeseen rise in telecommuting opportunities. According to estimates, seventy percent of the workforce will be working remotely at least five days a month by 2025. 
But what made this transition in work models seem so natural? Perhaps the answer lies in the inherent advantages of working remotely. Another critical reason is the rapid growth in information technology. Cutting-edge technology makes it possible to carry out a wide range of tasks over virtual mediums. These factors work together to make remote jobs the future of work. This article explores the aspects that will do remote work last beyond the pandemic. 
1. Telecommute Jobs Cut Down Expenses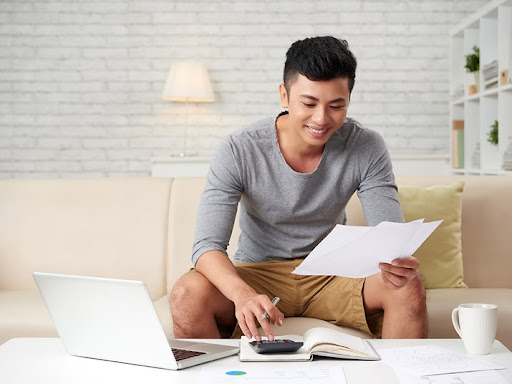 Running any business involves many expenses – both small and big. While the significant expenses often show a clear return, we do not see any such results on the nominal costs. Telecommuting jobs allow a substantial reduction in these little costs. 
For example, most employers have to pay a travel allowance to employees for regular commute costs. However, in telecommuting jobs, there is little to no expense in this account. The same goes for utility bills, office maintenance charges, sanitation expenses, and so on. 
When remote work became mandatory due to Covid-19, many companies saved a significant amount of money by cutting down on these expenses. In addition, it allowed them not to lay off employees in some instances.  
– Significant savings in major expenses
Apart from the minor everyday expenses, businesses also saved considerable amounts by giving up their extensive office infrastructure. Since many enterprises have their entire team working remotely, a well-built office infrastructure was no longer necessary. It allowed them to cut down costs significantly and invest the savings in ways that would grow the business. 
2. Increased Productivity in Telecommute Jobs
In a survey conducted in May 2021, six out of ten remote workers reported increased productivity in work-from-home jobs (Chicago Booth Review). While it would seem counterintuitive to expect increased productivity in remote work, data shows otherwise. 
– Work-life balance 
A lack of work-life balance has always been a significant problem among corporate workers. It would inevitably affect employees' productivity, either in the short term or in the long term. Telecommuting jobs (in most cases) solve this problem by allowing employees to spend more time with family. 
However, it is not an apparent binary. But, in the majority of cases, remote work gives relief from stressful office spaces. This is primarily a blessing for people who tend to get affected by work-related stress more than others. 
Hence, to prioritize mental health and emotional well-being, more people focus on maintaining a work-life balance. Telecommuting jobs allow employees to go the extra mile when in good shape and unwind when in a tough place.
– Efficient communication channels opening-up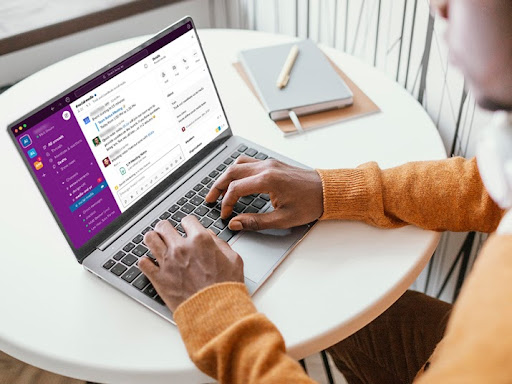 Cluttered and unorganized email threads make it very difficult to carry out complicated projects remotely. That has been a significant challenge for the growth of telecommuter jobs as efficient communication tools were lacking or buried down. 
But as a result of the pandemic-induced remote work boom, the software industry is investing in workplace management systems more than ever. The growing popularity of platforms like Slack and Microsoft Teams is a testimony of that fact. Enterprises are choosing them over email or telephone communication. 
For managers and team leaders, such platforms make complicated work easy. When telecommuting jobs were not thriving, many people did not know how to use these platforms effectively. Now, with intuitive interfaces and readily available guidelines, using work management platforms is easier than ever. 
3. Access to a Diverse Talent Pool
In remote teams, you can recruit someone from, say, for instance, Australia or South Korea to work simultaneously on a project. However, the cost of recruiting international talents in traditional office systems is exceptionally high. The employer must provide travel reimbursement, accommodation, and so on. Finding talented and competent people has also been challenging. On the other hand, many candidates could not afford to leave for a distant country for various personal reasons. 
Telecommuting jobs are changing the landscape of international work opportunities. Recruiters have access to a bigger talent pool, and candidates have the option of working for any company in any corner of the world.  It's a win-win situation at both ends. 
Telecommute Jobs' Advantages Outweigh the Disadvantages
If the remote work model were ineffective, enterprises would not continue using it even when they have an option. But, like Erik Bradley, chief engagement strategist at Enterprise Technology Research (ETR), said: "The productivity metric is proving that remote work is working." Trends and data suggest growth in telecommuter jobs will only rise in the coming years. 
For job seekers, telecommuting jobs open up many possibilities. If you are looking for remote work in the post-pandemic era, the chances of landing your dream job are at an all-time high. 
Head over to HomeJobsHub to explore a diverse range of work opportunities in the remote customer support domain. All you have to do is fill out a form with your requirement, and the HomeJobsHub's AI will match the best employer. Awesome, right? Contact us today.