Covid Pandemic and stringent lockdowns had forced a major number of businesses and companies to adapt to remote or hybrid work kinds of jobs.
Microsoft's Work Trend Index (published in March 2021) found that 66% of employers around the world are redesigning their workplaces to accommodate hybrid work arrangements.
So if you are looking for a remote job, you can get a high-paying entry-level remote job with no experience in hand.
All you need to land an entry-level remote job are:
High school diploma or GED or graduation or a degree
Familiarity with social media sites
A computer, laptop, or a smartphone
Why You Should Look for Remote Jobs
As per the Bureau of Labor Statistics, there were roughly 5.8 million job openings in December 2017 and 5.2 million separations (layoffs, quits, discharges, etc.). In May 2022, there are 11.3 million job openings and 6.0 million separations. this clearly relays that the job requirement is still incredibly large.
Moreover, 42% of people aging 18-34 and 20% of people over age 35 are considering new jobs. The Upwork and Freelancers Union released a report in 2019 that shows that even before the pandemic 57 million workers, i.e. nearly 35% of US employees did freelance work.
It also discloses that because of advancements in technology and software capabilities, it has become easier for 77% of freelancers to find a remote job.
Perks of Remote Jobs
Remote jobs give you additional flexibility in choosing the right one that would suit your personality, your skills, and your time!
20 to 25 percent of the workforces in advanced economies could work from home between three and five days a week – mckinsey.com
As per Forbes, the study done by Fit Small Business revealed that having health care is important in choosing a job for 34% of millennials.
Actually, the millennials surveyed by Fit Small Business want a 401K plan that includes employer match funds, telecommuting options, subsidized health insurance, and a paid 2-month sabbatical after 5 years of employment. They are more loyal and stable if their employers help them to pay off student loans and allow them to save money for a home.
However, there was this myth that remote jobs are not very lucrative or high-paying, it is considered to be a source of some extra money or pocket money. 
But in 2020 and after, there has been a sea-change in this perspective as every industry everywhere is forced to restructure and start production right from their homes. Not just good pay but also companies started paying their employees all other attractive perks, benefits, and allowances as well.
Now let us dig in and learn about a few of the high-paying remote jobs with no experience required.
Best Remote Jobs With No Experience Required
1. Remote Web/Software Developer
This tech profile job role, at an entry-level, would fetch you between $75,000 and $125,000, on average annually. 
If you have proficiency in IT-centered coding languages, software, developing applications, etc all that is required for this role's demand, then there's an array of Tech companies always waiting to hire sound professionals and the best perk is "you can work from home." 
Do you know the tech industry is unusually young compared to other industries? According to the US Bureau of Labor Statistics, the median age for a typical US worker is 42.
But the study done by PayScale which compared data in 2016 from 18 various tech employers showed that at companies like Facebook, LinkedIn, and SpaceX, the median age of workers is 29, at Google and Amazon it is 30, at Apple the average age is 31. While only 3 – IBM, Oracle, and HP companies reported median age over 33.
It means that you can earn a high income at a young age in the tech industry. It might raise doubts about the satisfaction level and stress you get from the job. PayScale has answers for that too.
It revealed that Facebook employees have a satisfaction level of 96%. Even though SpaceX employees are most stressed in the tech industry, 92% of them feel that their jobs make the world a better place. Tesla, Facebook, Apple, and Google are next in line where the employees find their jobs meaningful.
Moreover, PayScale did a survey with US companies to identify the highest and lowest employee tenure. So, the overall average came up to be 3.68 years. It also classified Tesla and SpaceX as companies that offer low wages to their employees.
2. Remote Digital Designers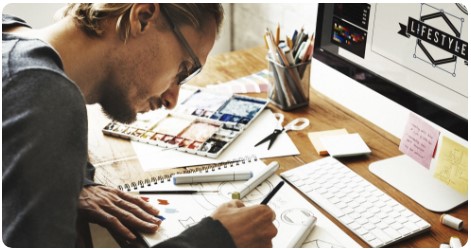 Remote Digital Designers can earn an average salary ranging from $40,000 annually or up to $70 per hour for entry-level positions.
If you are a Pro in Graphics Designing or UI/UX designing, yet you have no prior work experience, don't worry, top companies are looking for efficient creative personalities who can work flexibly from their own home workspace and deliver the best creativity.
3. Remote Project Managers
Are you good at planning, scheduling, coordinating teams, and managing the tasks for your boss? Then you are a perfect fit for Remote Project Managers.
It is perfectly fine even if you don't have prior experience in this field, you just need to display your skills in planning, organizing, and executing multiple projects on time, on budget, and within scope.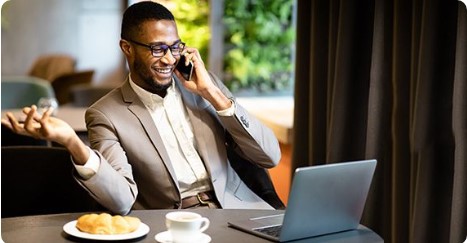 Remote Project Manager – Annual salaries for entry-level positions in virtual project management start around

$45,000/$70 per hour

.

Remote Social-media Managers can easily earn up to

$65,492

as an average annual salary, right at entry level with no experience.

Remote Advertising Account Managers with no experience can still earn up to

$57,500

.
4. Remote Writing Jobs
Are you pretty strong at penning? Do you have a knack for the powerful expression of words?
Do you know there is a huge demand for effective digital content in the market right now than ever?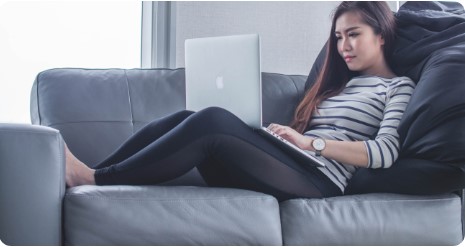 More and more companies are hiring for different remote content writing roles,
Article/Feature Writing

Copy/Content Writing

Blog Writing

Social-media Content Writing, etc.
You can easily make up to $70/hr or $39,911 per annum. You can further go on to nurture and grow into SEO specialists or managers and bag in up to $60000. WordPress Developer gets an average of $50000 on his first work-from-home job.
5. Remote Customer Service Jobs
Do you naturally possess the ability to understand, ability to empathize, adaptability, persuasive speaking skills, and most of all, patience? Then this role of remote customer service job is simply tailor-made for you.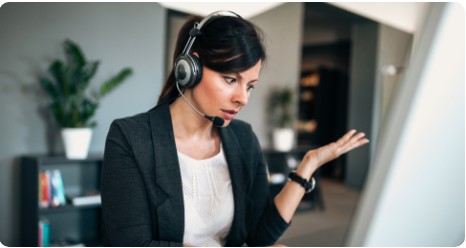 Adding to it, with few learnings and knowledge building on the context, you will outshine as a remote customer service executive even at an entry-level garnering around $23,000 (part-time), and as full-time can earn up to $60,000. And an entry-level customer service manager can get  $67000 to $87000.
6. Remote Office Assistant Jobs
A virtual Office Assistant role demands skills and efficiency to handle the entire administrative support of a business like organizing files and databases, handling calls, scheduling meetings, managing emails, and more.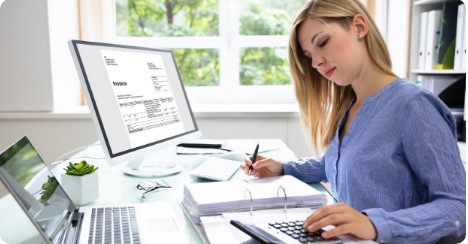 If you have it all in you and waiting to monetize the same right out of school/college, you just need to be in the right place to catch hold of remote jobs with no experience. 
The average virtual administrative assistant salary at Entry-level is $39,000 per year or $70 per hour.
Recommended: Full guide on how to land a remote job with no experience!
7. Remote Sales Jobs
Inbound or Outbound, top companies are always on the search to find a super-efficient brilliant sales person who can promisingly drive the sales force to the business. Companies today are on the verge of hiring remote sales representatives as they are proven to yield more profits and productivity. These reps are found to be free of workplace stress and found to be emotionally calm in mind.
Of those who have flexible work options, 48% say their work-life balance is excellent or very good, and 54% have the emotional support they need at work, compared to 36% and 45%, respectively, for respondents without flexible work.
The average starting salary for a sales executive is $46,402 per year.
Highest Paying Jobs (In General)
Payscale organized data on the lifetime earnings of people who studied different majors and degrees to understand how the choice of a particular course of study affects their future earnings.
Turns out the students who did Petroleum Engineering are the highest paid workers in their mid-career. And, the philosophy major candidates are doing a lot better than humanities-related degree candidates. You can also look up your major to learn its potential for earnings from the highest paying jobs with a bachelor's degree report.
How to get a remote job with no experience?
Firstly, identify your

strong points and personal skills

. 

Research a little more on where and what kind of roles you may fit in. 

Acquire extra

knowledge or certifications

if required based on your job interest.

Use all the available search tools – digital or tangible newspaper columns or local posters, etc.

Be

proactive on social media sites

to explore and reach out to prospective job boards.

Most importantly

beware of the black-hole job board

scams as no genuine hiring company would ask you to pay for the job.
Feeling exhausted? You can simply check out Homejobshub and we can assure you that your hunt for no experience remote jobs ends right here.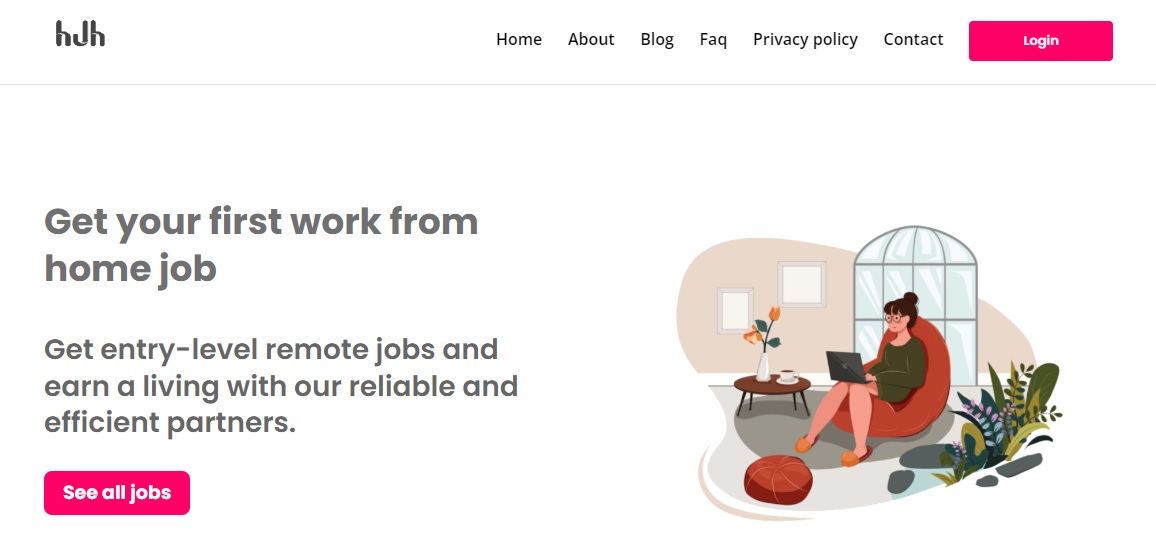 HJH's AI-powered system will notify you whenever an employer posts a job matching your skills and requirements. Here your skills are custom matched with the posted required job profile and connected to the prospective employers.
Sign up for free now!