Looking for high-paying jobs that you can do from the comfort of your own home? In case you're interested in finding jobs paying $25 an hour or more, you're in luck! 
In this article, we will share a list of some of the best remote jobs that pay $25 an hour or more, so you can start earning a decent income. Explore different options and find the right fit for your skills and interests.
Most importantly, you can do these jobs paying 25 an hour from the comfort of your home and without sacrificing your earning potential. So, if you're ready to explore some exciting and lucrative job options, keep reading!
Work From Home Jobs Paying $25 Per hour
According to a survey by GOBankingRates, it was found that in 2018, almost 60%, to be exact, 58% of the US population had a savings balance of less than $1,000, while only 21% had more than $10,000.
In the 2019 survey, the number of people with $0 savings is 45%, and 24% had savings of less than $1,000. This means that nearly 70%, precisely, 69% of Americans have less than $1,000 in savings. If you fall under this category, know that you are not the only one. In fact, 20% of people cited the high cost of living as a reason for not being able to save more money.
However, the good news is that there are many remote job opportunities available that pay well, with many offering $25 an hour or more. By exploring these options, you can supplement your income and start building your savings, which is crucial for securing a steady and comfortable financial future. Now, here are the top options:
Also, read – 15 Most High Demand Jobs For The Next 10 Years 
#1 Software Developer
Generally, software developers are the ones who design, develop, and maintain software programs that are used by individuals and businesses. They work in a variety of industries, including technology, healthcare, finance, and many more.
As a software developer, you should have a strong background in programming languages such as Python, Java, or C++. Also, you need to have a good understanding of software design principles and development methodologies.
One of the biggest advantages of the software developer is the ability to work remotely. You can do many of your tasks and projects from anywhere as long as you have a reliable internet connection and a computer.
Average Salary: $46/hour
#2 Web Developer
Web developers create and maintain websites, web applications, and other online platforms.
You should have knowledge of programming languages such as HTML, CSS, and JavaScript to create user-friendly interfaces along with ensuring websites function properly. Additionally, you get to work closely with designers, project managers, and clients to create customized websites that meet specific needs and requirements.
As a web developer, you can work remotely for a company or work as a freelancer. With the growing demand for online presence and e-commerce, web development has become an increasingly popular field.
According to McKinsey, due to the COVID-19 pandemic, more people are shopping online than ever before. As a result, e-commerce is growing rapidly and shows no signs of slowing down.
Average Salary: $30/hour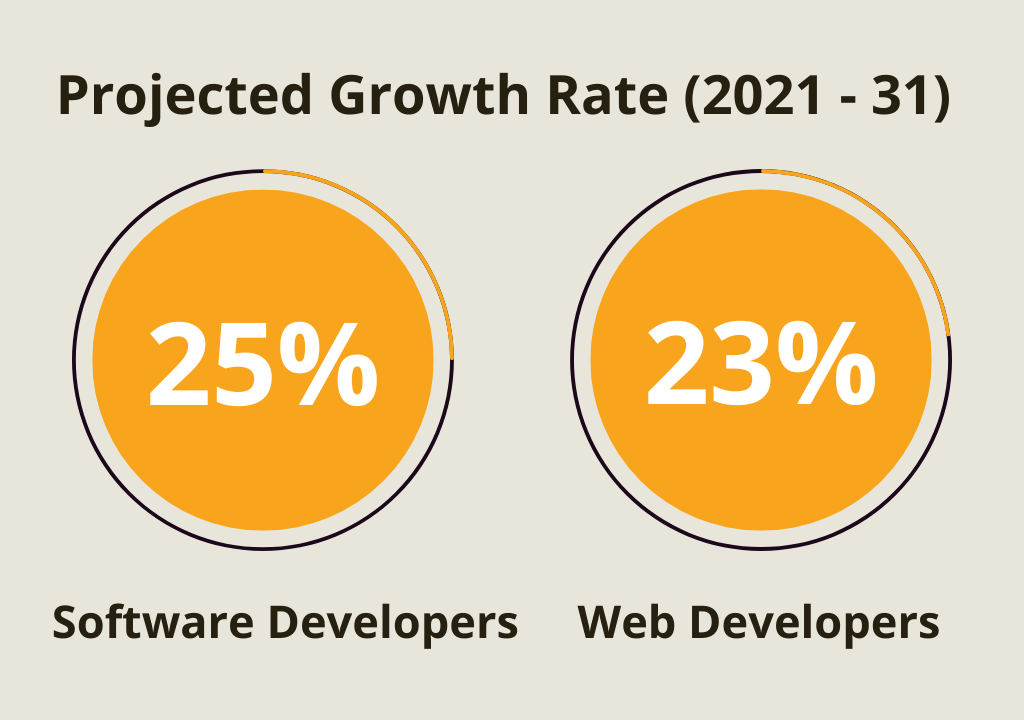 Want to know about other high-paying remote tech jobs? If yes, click here!
#3 Web Content Specialist
As the name itself suggests, a web content specialist is responsible for creating and managing the content on a website. Here, you have to ensure that the content is engaging, informative, and accurate. This includes writing copy, selecting images, and making updates as needed.
Do you know "around 50% of B2B buyers are now switching from traditional modes of purchase to online channels"?
This clearly proves that more and more businesses are moving online. As a result, the demand for skilled web content specialists is on the rise. It's an excellent career choice if you are passionate about writing and have an eye for detail.
Plus, web content specialist is one of the jobs that pay $25 an hour without a degree. Though, having a degree in fields such as journalism, communications, or marketing is beneficial. 
Average Salary: $30/hour
#4 Senior Recruiter
A senior recruiter is a professional who is responsible for finding, attracting, and hiring top talent for a company. 
As this is a senior-level position, you will manage a team of recruiters and collaborate with hiring managers to identify the company's hiring needs. Plus, you have to develop and implement recruitment strategies and best practices. On top of that, you should stay up-to-date with the latest hiring trends and techniques.
Furthermore, you may also negotiate job offers and provide guidance to candidates throughout the recruitment process.
Average Salary: $43/hour
Also, read – Top Companies That Hire for Remote Recruiter Jobs
#5 Technical Writer
Another writer job that pays $25 an hour without a degree is the technical writer. 
Basically, technical writers create content that explains complex technical concepts and procedures in a way that is easy for the audiences to understand. For this, you work closely with subject matter experts to gather and understand technical information.
Depending on the industry, you are responsible for creating product guides, user manuals, and other technical documentation.
Some technical writers have a degree in a related field, such as English or journalism. Though, if you have strong writing skills and a background in a technical field, it is possible to enter this field without a degree.
Average Salary: $35/hour
#6 Project Manager
Generally, as a project manager, you need to oversee projects from start to finish. That includes ensuring projects are within budget, completed on time, and to the satisfaction of stakeholders. So, you become responsible for organizing resources, coordinating team members, and tracking progress. 
Many project manager positions pay $25 an hour or more, making it a lucrative job to pursue.
Some employers prefer when candidates have a bachelor's degree in a related field like business or engineering, but they also highly value experience and certifications. As a project manager, you have the opportunity to work in a variety of industries, from construction to healthcare to technology. 
Average Salary: $59/hour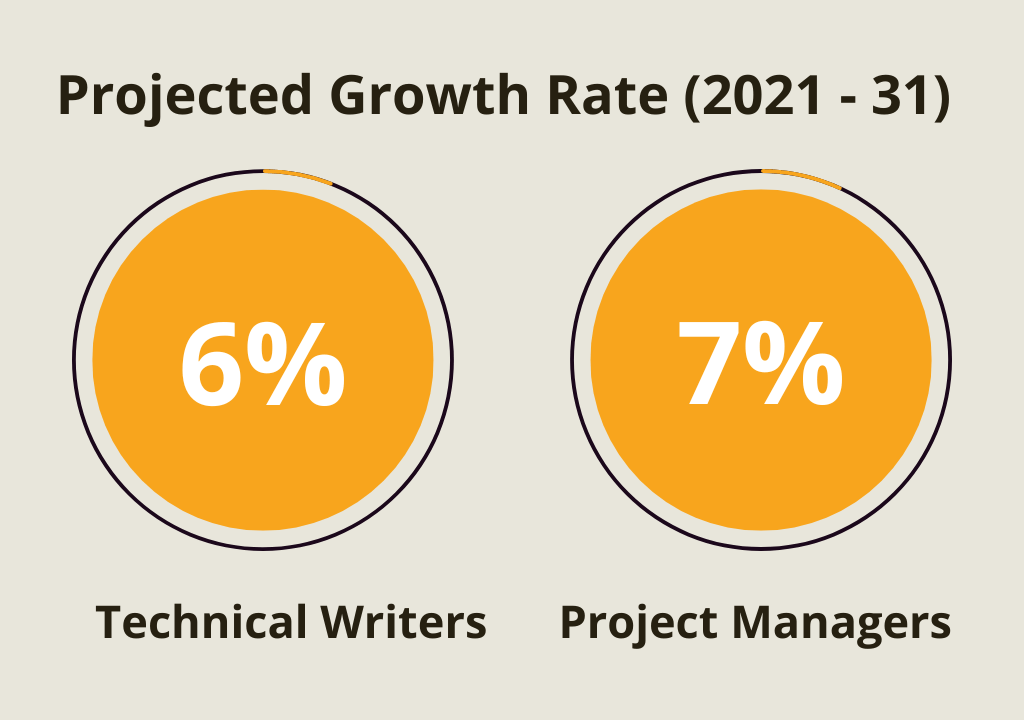 #7 Business Consultant
Business consultants provide expert advice and guidance to help businesses solve problems and improve their performance. Thus, you get to work with a wide range of clients, from small startups to large corporations.
The good news is that there are many entry-level business consultant positions that offer jobs that pay 25 dollars an hour. Typically, these positions require a bachelor's degree in business, finance, or a related field, along with strong analytical and problem-solving skills. 
Depending on your role, you may get involved in developing strategies, conducting market research, analyzing financial data, and providing recommendations to clients. It is a challenging and rewarding career for those who enjoy working in a fast-paced, dynamic environment.
Average Salary: $31/hour
#8 Technical Consultant
Technical consultants are professionals who offer expert advice to businesses on technical issues, such as software, hardware, and network systems. Here, you will work closely with clients to identify their needs and provide them with customized solutions that meet their requirements.
Most importantly, technical consulting is one of the jobs that pay $25 an hour without requiring a degree. However, having a degree in a related field, such as computer science or information technology, can be beneficial.
Note that to succeed in this field, you should have excellent problem-solving and communication skills, as well as knowledge of technical systems and software. With the growing demand for technical consultants, it's a great time to start your career in this field.
In fact, in 2020, the value of the technology consulting market was $48.3 billion. Experts predict that it will continue to grow at a compound annual growth rate (CAGR) of 11.5% from 2021 to 2028.
Average Salary: $54/hour
Also, read – Top Companies Hiring for Work From Home Tech Support Jobs
#9 Accountant
Basically, accountants are financial professionals responsible for managing and analyzing financial records. Usually, as an accountant, you help businesses and individuals keep track of their finances. Also, ensure that they are compliant with all applicable tax laws and regulations.
Typically, accountants work in accounting firms, but they may also work in-house for a company or as freelancers. To become an accountant, you need a bachelor's degree in accounting or a related field, along with a certification from a professional accounting organization. Some of the specializations in this field are government accountants, management accountants, public accountants, and auditors.
Average Salary: $27/hour
#10 System Administrator
The final one on our $25 an hour jobs list is the system administrator. A system administrator maintains and handles computer systems and networks. You need to make sure that systems are up-to-date and running efficiently and troubleshoot any issues that arise.
This job is essential in any organization that relies heavily on technology to run its operations, such as businesses, government agencies, and educational institutions. Although some employers may prefer candidates with a bachelor's degree in computer science or a related field, certifications, and experience are also highly valuable.
The system administrator is a great career choice if you have excellent technical skills and a passion for problem-solving.
Average Salary: $31/hour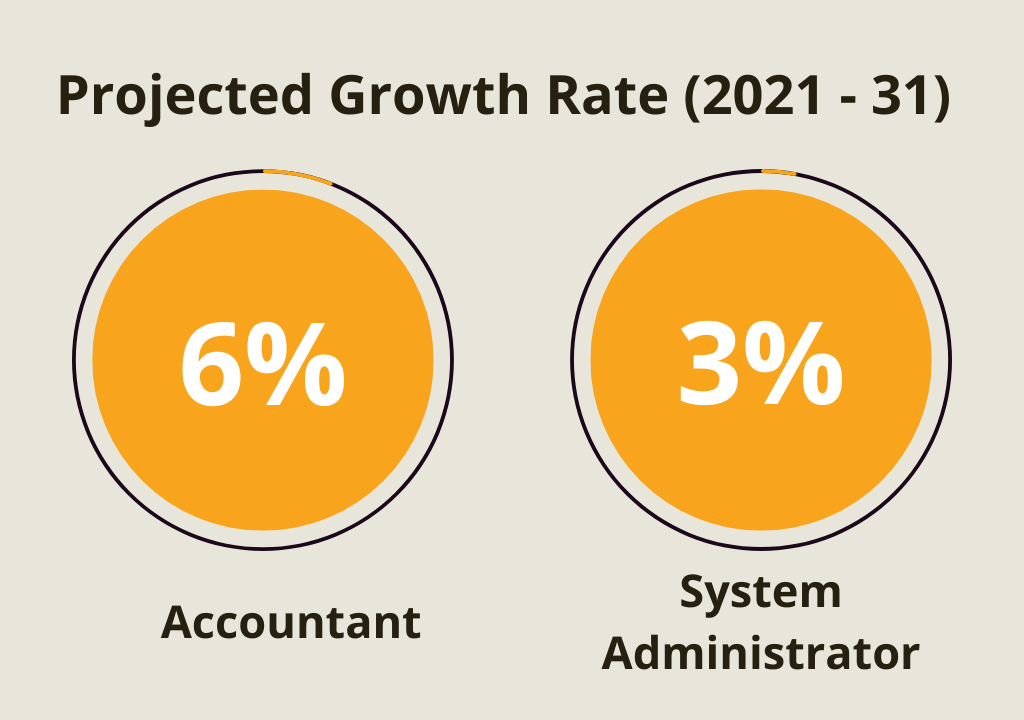 Also, read – Companies Offering Remote Four Day Work Week Jobs
Are You Ready to Apply for Remote Jobs Paying $25/Hour?
In case you are searching for "remote jobs that pay 25 an hour near me", know that there are plenty of options to choose from. Whether you are looking for a part-time gig or full-time position, there are opportunities out there that can help you earn a good income without leaving your home.
Keep in mind that some jobs may require a degree or specific certifications, experience, and skills are also highly valued. Consider all options mentioned in this article, explore, and apply for the remote job opportunities that best fit your skills and interests. 
Visit HomeJobsHub to find a number of work-at-home jobs in a variety of fields. Simply, sign up and their AI will notify you whenever a position matching your interests and skills is posted on their platform. Finally, earn a living with their reliable and efficient partners.
Good luck with your job search!