Are you wondering how to answer what interests you about this position in an interview? If your answer is yes, you have landed in the place where you can definitely find the answer.
Here, we will provide you with tips as well as example answers to help you answer the interview question, "what interests you about this position?". By following them you can show your interviewer how you are a good fit for the job.
So, let's move forward with the article.
Table of Contents: 
Reason Why Employers Ask This Common Interview Question
When going through a job interview process, you may encounter the question "What interests you most about this position/ job?". It is a common interview question. Here the employer is looking for a few key things.
First and foremost, they want to understand whether you have a genuine interest in the company and have a good understanding of your role. 
Another reason why employers ask this question is to gauge your enthusiasm for the position and the industry. They want to learn about your motivation for the job and if you are passionate about the work you will be doing.
Finally, employers ask this question to determine if your skills and career goals match the job and whether you are a good fit for the company and its culture.
By providing a thoughtful and genuine answer, you can demonstrate your interest in the position and increase your chances of landing the job.
Also, read – 12 Best Tips on Getting Better at Job Interviews
How to Respond to "What Interests You About This Job?"
You can follow the tips provided below to answer this question effectively.
1) Highlight Skills & Experience
One way to approach this question is to highlight your skills and experience that align with the job requirements. You can show the recruiter that you have the necessary expertise to excel in the role.
Give specific examples of how you used your skills in the past. Don't be afraid to go into detail about your experience and what you accomplished in your previous roles. This helps HR to understand how your skills and experience make you a good fit for the position.
Let's take a look at what interests you about this position example answer below.
Example Answer: 
If the job posting mentions that the role involves project management, you can say –
"What particularly catches my attention about this role is its need for excellent project management skills. And, I have several years of experience leading cross-functional teams and delivering successful projects. Therefore, I believe my skills in planning, executing, and monitoring projects will enable me to make valuable contributions to your enterprise."
2) Show Your Passion for the Industry
Another approach to answering this question is to show your passion for the industry. Generally, employers want to hire people who are enthusiastic about the work they do and the industry they are in.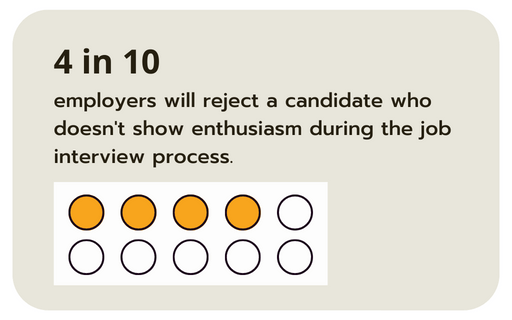 To demonstrate your passion, talk about why you are interested in the industry and what drew you to it. Also, share any relevant experiences you have to solidify your interest, such as internships, volunteer work, or personal projects. 
By showing your passion for the industry, you are not only demonstrating your enthusiasm for the job but also your commitment to learning and growing in your career.
Example Answer: 
In case you are applying for a marketing role, you can say: 
"The psychology of consumer behavior and how marketing influences purchasing decisions always fascinated me. So, I took several marketing courses in college and also had the opportunity to work on a few marketing campaigns for local businesses. These experiences only reinforced my passion for the industry and showed me that marketing is exciting and impactful."
3) Demonstrate Your Knowledge of the Company
Let the employers know that you are genuinely interested in the company and took the time to research it. You can demonstrate your knowledge of the company by discussing its mission, values, and recent accomplishments.
Usually, many candidates overlook this aspect of the question. However, this is a great way to show that you have researched the company and understand its values.
Example Answer: 
"On the company's website, I read that it values innovation and creativity. These are the two qualities I prioritize in my work. I would love to work in an environment that rewards and encourages creative thinking."
You can also deliver what interests you about this role answer in this way:
"Your company's commitment to sustainability is what particularly interests me about this role. I was very impressed to learn about your recent initiatives to reduce waste and carbon emissions.

As someone who is passionate about environmental stewardship, I believe that I would be a great fit for your team. And, I am really excited about the opportunity to contribute to your efforts to make a positive impact on our planet."
4) Explain How the Job Aligns with Your Career Goals
This approach shows the interviewer that you are thinking about your future and how the job can help you grow professionally. 
As you know, candidates who are looking to advance in their careers look for opportunities for growth. So, by talking about your goals, you show employers that you are motivated to learn and develop your skills and that you have a long-term interest in the company.
Example Answer:
"I am highly interested in this position because of the opportunity to enhance my leadership skills. As someone who aspires to become a manager in the future, I believe this role will provide me with the necessary experience to achieve my career goals. I am excited about the possibility of working with a team of talented professionals and learning from their expertise."
You may also answer the question by highlighting the growth opportunities that this role offers.
"What interests me about this job role is its opportunity for growth. I am excited about the possibility of learning new skills and taking on new challenges. I saw on the job posting that the company offers professional development opportunities, which is something that is important to me."
Also, read – 15 Must-Know Career Tips to Advance Your Career
5) Don't Give Superficial Reasons
Remember to not give superficial reasons like the salary, benefits, or location. This can be a red flag to the employers, as it may indicate that the candidate is not truly invested in the company or the job itself.
Focus on talking about how the job is ideal for you and how you can fit well in the company.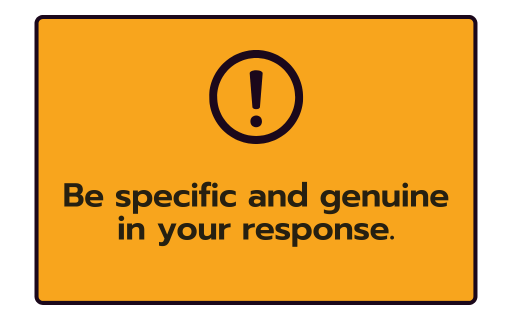 Example Answer: 
Rather than saying, "The salary for this position is really attractive," you could say –
"I am drawn to this job as its responsibilities align closely with my long-term career goals. And, I believe I can make a significant contribution to the company. Additionally, the company culture and values resonate with me, and I am excited about the potential for professional growth and development."
Also, read – Smart Questions to Ask Recruiter Before Attending an Interview
Employer Ghosting: A Growing Issue for Job Seekers
Till now, you have learned how to respond to an interview question "What interests you about this job role/ position?".  It is time to know that even after the interview there is a chance that you might get ghosted. In fact, employer ghosting is a growing problem that affects many job seekers.
According to the 2021 Employer Ghosting survey conducted by Indeed – As of March 2020, a staggering 77% of job seekers reported that they are ghosted by a prospective employer, with 10% claiming they are even ghosted after receiving a verbal job offer. On the other hand, only 27% of employers stated that they have not ghosted a job seeker in the past year.
This phenomenon has raised concerns among employers as well, with 46% of them acknowledging that they believe employers are now ghosting job seekers more frequently than before.
Although ghosting is associated with employers, the survey suggests that both employers and job seekers may engage in this behavior. In fact, 28% of job seekers admitted to ghosting an employer in the year 2020, which is a significant increase from only 18% in 2019, marking a 10% increase. This behavior left many employers frustrated, with 76% of them reporting that they are ghosted by job seekers in the same time frame.
Also, 48% of job seekers admitted to ceasing communication with the prospective employer, while 46% simply did not show up for a scheduled interview. Furthermore, almost half (48%) of job seekers believed that employers are being ghosted more frequently during the pandemic, indicating that the issue is not limited to one side of the job market.
According to another survey conducted on 1,500 global employees and job seekers, over 75% of job seekers are ghosted after a job interview.
In light of these findings, it is crucial for both employers and job seekers to prioritize clear and respectful communication So, you need to remember to be professional and if you are not interested in the job role or position, make sure to inform the recruiter about it, instead of ghosting.
Are You Ready to Answer the Question?
Answering the question "what interests you about this position/ job role?" can be challenging. However, by focusing on your skills & experience, the job responsibilities, company culture, and opportunities for growth, you can create a strong answer. Also, you get to display your interest and enthusiasm for the role.
Finally, we hope the tips and example answers help you ace this common interview question and land your dream job.
Now, if you are ready to apply for more jobs, visit HomeJobsHub. It is a remote jobs portal where you can earn a living with their reliable and efficient partners.
Simply register here for free and their AI will notify you whenever a job matching your skills and requirements is posted.
Good luck with your job search!