In a post-pandemic and unpredictable world, employers have resorted to hiring talent remotely, making it a good time to benefit from technology and continue your job hunt remotely.
Time of India says that the ASSOCHAM study conducted in 2015 proves that 42.5% (round up 43%), i.e. 4 out of 10 employees in the private sector suffer from depression and anxiety disorder. However, out of 1.1 million registered companies only 1000 have employed mental health-related programs for their employees.
So, to have a stress-free life, working from home could be a good choice.
However, job hunting remotely can be isolating and whether you're re-entering the job market or hunting for that dream role for the first time, the process of looking and constantly applying can get quite daunting. In 2021, 52% of employees said that they wanted to change their careers and 44% have already made plans to do so. As a result, the job openings have surged above 10 million. As you can see there is competition and opportunity.
That is why here are some tips to keep your motivation high when you feel like you're stuck in a rut. 
Ways to stay motivated when looking for your desired work at home job:
1. Envision your aspirations
Visualize where you want to be, don't waste your time applying for roles and profiles you don't see yourself in. Make it a habit to regularly reflect and ask yourself important questions. Visualize your dream job and set specific expectations pertaining to your desired job profile, salary, or industry. 
This is not only an excellent manifestation hack but also picturing yourself in your ideal situation could remind you why you're dedicating this time to look for the perfect remote work that is fulfilling. 
Picturing yourself in your ideal situation while visualizing the result can help you remember why you're devoting time to the job hunt and determine actionable plans. 
2. Be pragmatic yet practical 
Set realistic goals for yourself to avoid feeling overburdened and overwhelmed. For example, instead of applying for fifteen jobs in one day, start small. Every day, small yet practical actions eventually build up and bring enormous results. Tasks such as updating your LinkedIn profile and associating with the right people in your desired industry will attract you to newer prospects. 
Plan targets to help you concentrate on achieving your goals, but the motto should remain – "quality over quantity". Constantly pressuring yourself can be exhausting and counterproductive if the jobs aren't the right fit. 
3. Do what you need to
Outline your top preferred companies so that you have an innovative and targeted plan for your job search. The following steps comprise of researching the companies, competitors, skills requirements, employment offers, and career growth opportunities to exactly figure out what you're looking for and how you could be the right fit. 
Update your LinkedIn settings to let recruiters and employers know that you're actively looking for opportunities. Your profile will appear on active searches linked to your field. Setting a clear plan and practicing it daily can instill the confidence you're looking for. 
4. Learn something daily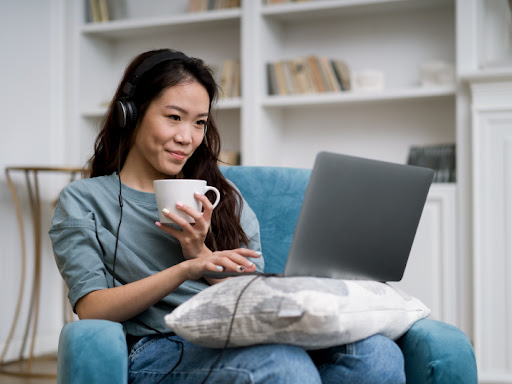 Learning should remain a lifelong habit. When you can inculcate a growth-oriented approach toward life, original ideas become a by-product. Use this time to explore motivational speakers, and watch or read their ideas about how they perceive the world.
Similarly, read or listen to industry-specific content. Immersing yourself in the latest developments in your industry and keeping yourself up to date with crucial trends can ensure that you're knowledgeable and well-versed with current events. 
This could be an added benefit during a discussion at the interview stage, setting you apart from the rest of the crowd. 
An excellent way to keep your motivation high is to upskill yourself. There are plenty of ways, such as podcasts, industry blogs, TED talks, and even online courses. 
5. Positivity breeds positivity
Follow inspiring leaders in your field and surround yourself with people that uplift you, boost you, and bring out the best version of you. This upbeat energy synonymous with a strong support system will inspire you to strive for the role that is tailor-made for you.
6. Gather your testimonials 
Building a collection of testimonials can help remind you of your skills and talents, which could again serve as a significant confidence boost. 
Be it a LinkedIn endorsement or a manager's feedback; these testimonials are a way to recognize your victories and be proud of how far you've come. 
7. Practice gratitude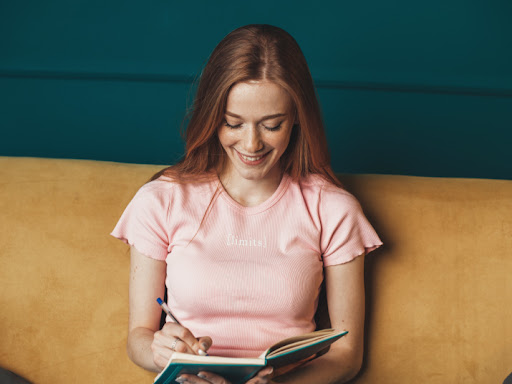 It's important to remind yourself of what you are thankful for. The pandemic has been brutal in all aspects of our life, and it has served as a reminder not to take things for granted. You could list down five things you're grateful for every day. It's a great way to stay motivated, help emphasize the positives, and propel through apprehensions holding back your job search.
8. Maintain a good environment
Having a good environment not only encourages you to have positive thoughts but also keeps you healthy. One way to do this is to get plants. In the research done by the University of Exeter, it is proven that having plants improves your perceived air quality, levels of concentration, and your job satisfaction. As per Harvard, the reduction in airborne toxins improves your productivity.
And further research done by Harvard and Exeter University on COGfx study on the impact of green buildings or the presence of indoor plants has shown results that improved indoor environmental quality (IEQ) has doubled cognitive function test scores of an occupant.
Let me tell you exactly how much you can benefit from having more plants.
Offices in the US reported 26% increase in cognition,
30% reduction in absenteeism notices,
15% increase in productivity,
6.4% showed improvement in sleep quality,
Increasing ventilation say 20 cubic feet and per minute of outdoor air to 40, boost annual productivity

 per worker by

$6,500

.
9. Be your own cheerleader
Often, when things don't go as planned or the way we would have liked or predicted, we tend to be hard on ourselves. It is essential to be kind, forgiving, and compassionate to yourself during this process. 
Nurture yourself the way you would nurture a friend or family member during a job pursuit, and recognize your value doesn't lessen just because somebody else hasn't recognized it. Keep on going until a fitting employer notices your potential.
And most importantly, choose the right job portal! HomeJobsHub, a portal specific to work-at-home jobs, can help you find your dream remote job. Sign up for free now!